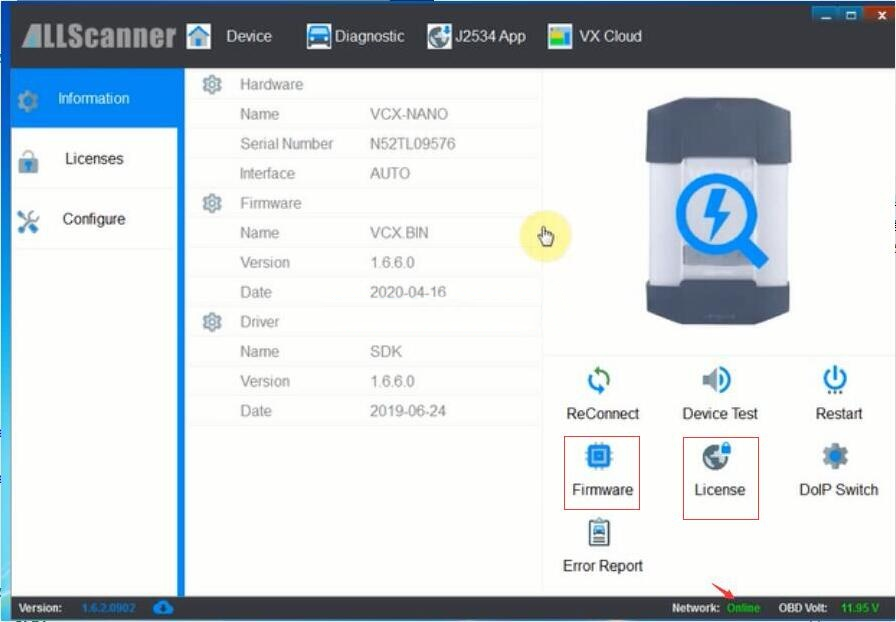 Problem
A expired warning pops up when VXDIAG VCX SE is working with JLR Software HDD. It is said "0 day remaining". Should I update the license? How to update?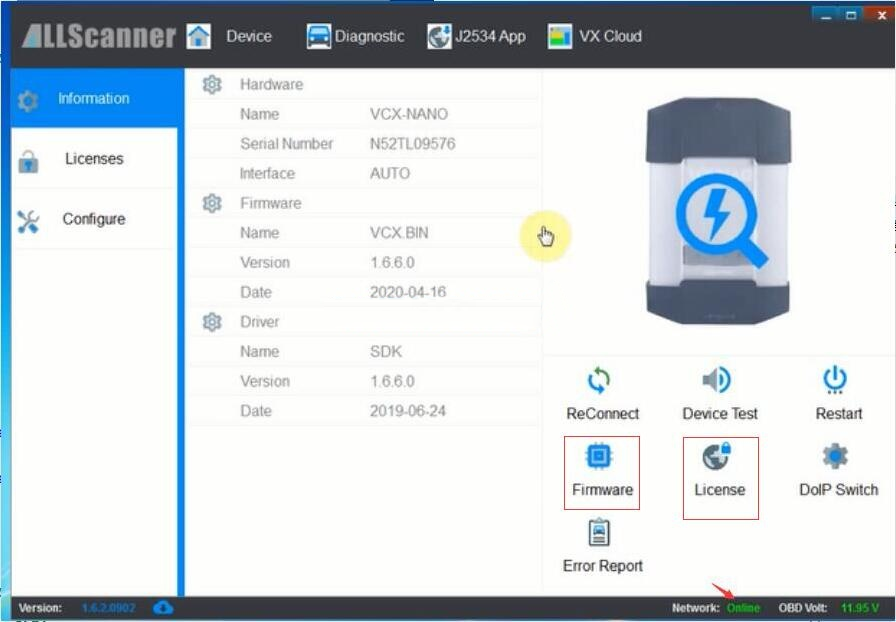 Solution
1. Please update VX Manager to the latest version 1.84
http://www.vxdiag.net/?lang=en
2. Connect with VXDIAG VCX JLR, make sure the network is "Online", then update firmware & license. Otherwise, it was not allowed to update.