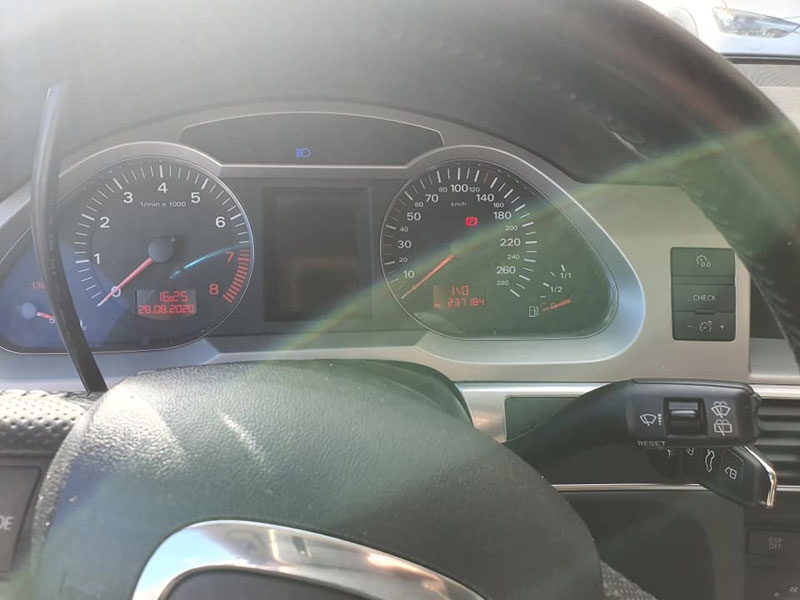 Here is the instruction to Audi A6 C6 4F (2004-2011) EZS kessy All keys lost using Autel MaxiIM IM608 in OBDII mode without removing the BCM immo box. Maybe someone needs a guide to do the same job. Xhorse VVDI2 can't 100% but need to remove the immo box to read data and then prepare dealer key. It's a big pain in the butt to remove the module. The IM608 procedure is much simpler and faster.
This is a 2005 Audi A6 C6 4F. The customer lost all the keys. I need to connect wires 15 and 30 to the fuse box and turn on the power. Took about 10 minutes of work, very easy job, made dealer key and programmed the key (aftermarket key) using IM608.
The internet was connected all the time the device was in use, I don't know how much depends on it or not, but the programmed success of the key and the customer have a great day getting the car running again. it gives elv and ecu just extra power then they can read the data and get it to work.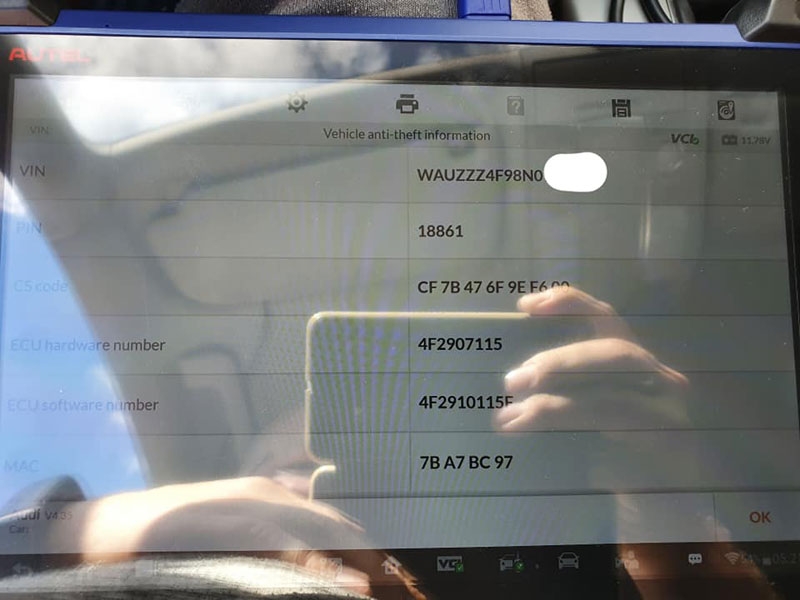 Audi A6 C6 4F All keys lost OBDII procedure with Autel IM608:
Step 1: Read IMMO Data
Step 2: Read PowerClass (Read CS & PIN)
Step 3: Modify the IMMO Data
Step 4: Make a dealer key
Step 5: Adapt the key to the immobilizer system
Those fuses you jumped in 2007 Audi A6 would be:
15 amp fuse 31 Rev. lights, multitronic, eng. comp.
30 amp fuse 38 wiper system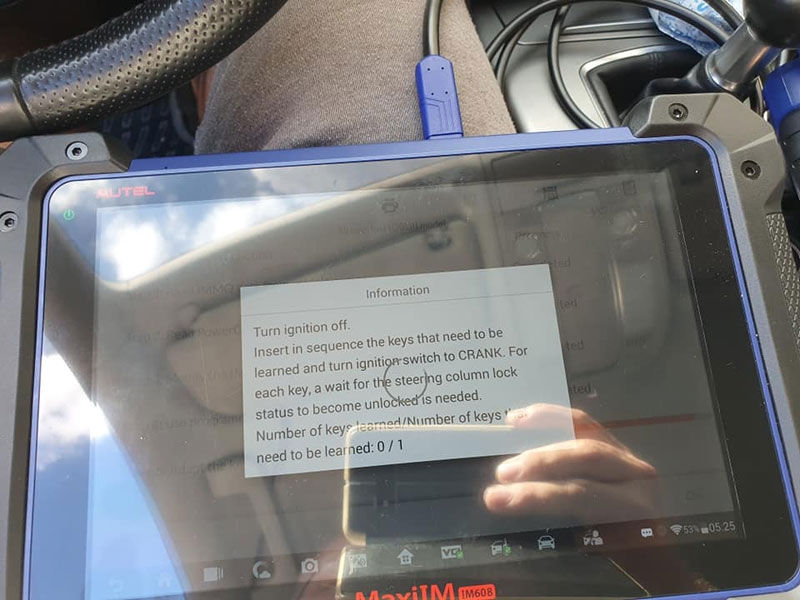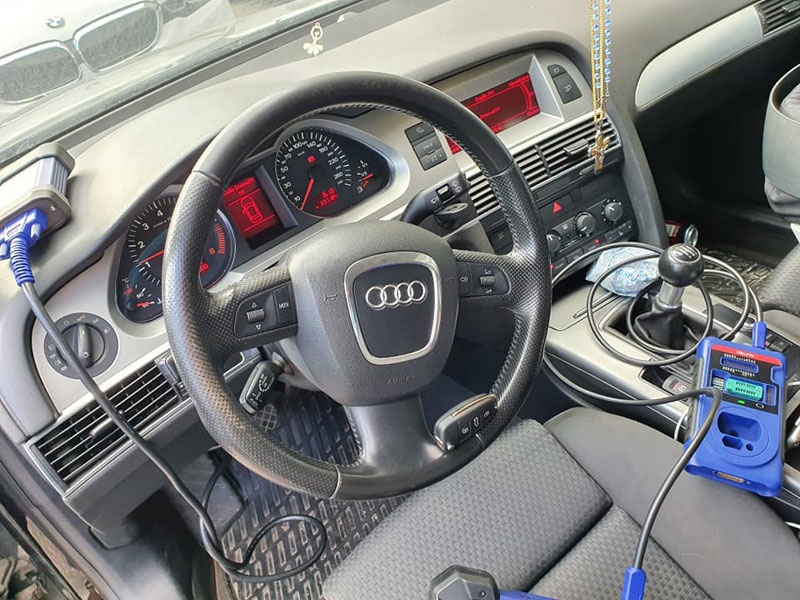 All keys lost guide with vvdi2
Here's the Audi A6 C6 4F All keys lost guide with Xhorse VVDI2+ VVDI Prog if have them in hand. Short a fuse in order to wake up system, read all data obd, make dealer key then learn in. Quick job. Check main steps below
1. Remove EZS
2. Read EZS data with VVDI Prog
3. Calculate CS
In VVDI2 software, go to Audi- Sepcial function- EEPROM data processing tool
Select "ECU Simons PPDIX – Reset component protection data"
Click "Load" the load the data that read out just now, open it.
It calculates the CS code. Take a picture to record it.
4. Calculate PIN
Select "ECU Simons PPDIX – Security Access Code"
Click "Load" again to load the file.
PIN code is read out, record PIN code.
5. Learn key
In VVDI2 click "Learning Key"- "Audi A6/Q7" Option.
Input the CS and PIN code, you will see "Learning Key" and "Generate dealer key" are enabled.
Click "Generate dealer key"
Generate dealer key is done.
Next is to learn key
Disconnect the short insurance line (fuse box).
Connect back
Take out the chip from VVDI2 and put it into the ignition data coil.
Click "Learning Key"
Open and close car door, turn on ignition, press down brake.
Click "Learning Key".
Learning successfully.
6. Generate remote
Read EZS-KESSY(J518)EEPROM.
Click "ok", select Chip type 9S1201128, the aim to read EZS-KESSY(J518)EEPROM is to generate OEM remote control.
Save EZS-KESSY(J518)EEPROM.
Generate OEM remote control.
Vertical put remote controller on the coil of vvdi2
Following the prompt the put the remote controller, click "Next"
Remote control is generated successfully, assembled key and to test.
Test the key whether it can start the A6.
All keys lost guide with AVDI
1) First connect pin 1+16 (A6 2006) of obd2 with jumper wire to communicate with engine control unit, then go to Special Function of (EZS-kESSY q7/a6) with Avdi and click (Automatic detecting engine ecu) if it shows you 6 cs + pin so insert your transponder 8E OR remote control there and in (tag key tool) click Make Dealer key and follow the procedure of avdi screen.
2) If an American system the car must be your remote part number (4F0 837 220 A) if EUROPE (4F0 837 220 M )