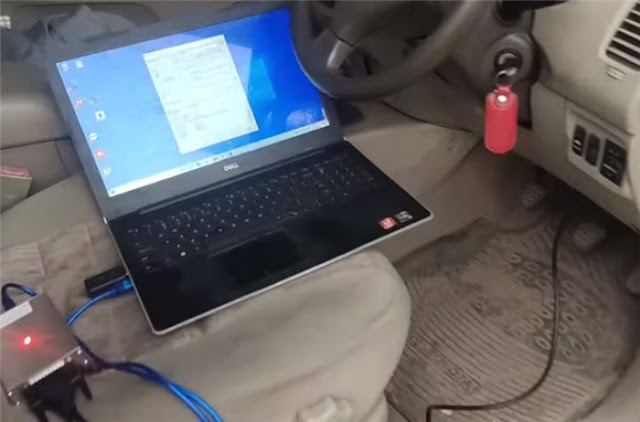 This is a test about how KTM BENCH 3 IN 1 works on TOYOTA INNOVA 2009 MODEL.
What we prepared:
KTM Flash KTM Bench KTM OBD1.20 3 in 1 ECU Programmer
DELL Laptop
TOYOTA INNOVA 2009
What we did:
Connect KTM Bench to the vehicle via OBD cable, and connect to laptop by USB cable
Plug the KTM 1.20 32 IN 1 dongle into the laptop
Start the car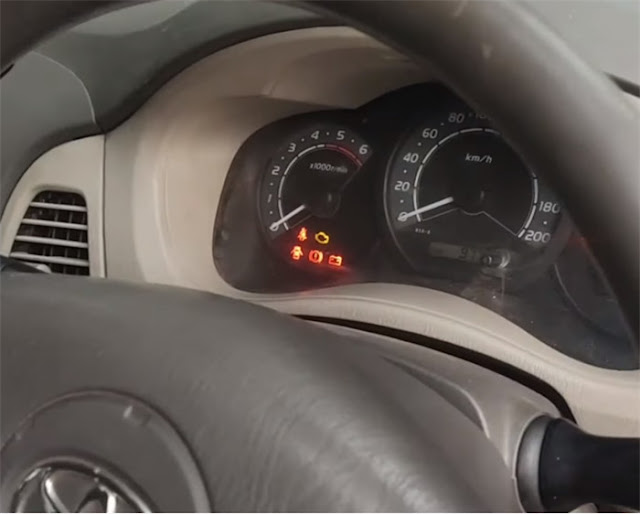 Very important!!!
Make sure you have downloaded and installed the related KTM BENCH 3 IN 1 software before performing operation.
Free download links as below:
1. On mega:
https://mega.nz/folder/ZDIyzD4Q#Vc7l8l3_aMXngXoMDY8gQQ
2. On Chinese weiyun
https://share.weiyun.com/bG2lLOp5
Password: udv8ds
Size: 3.56 GB
No risk!
The test:
Open the PCMflash software
Then you can see the interface incl. interface, ECU, File.
These functions can be performed
*   Identification
*   Read DTC
*   Clear DTC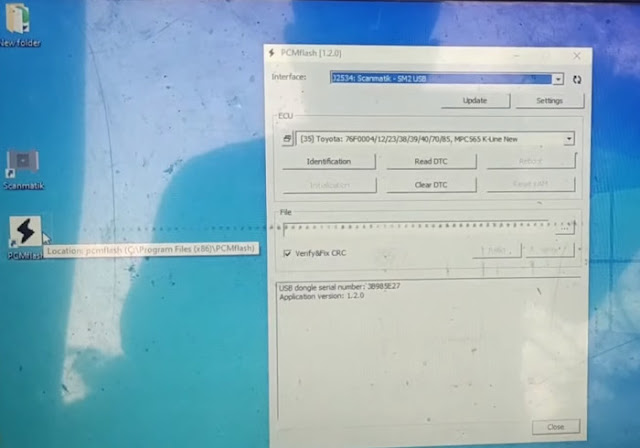 Select the corresponding ECU
i.e Toyota/Lexus/Hino/Scion>>76F0004/12/23/38/39/40/70/85, MPC565 K-Line New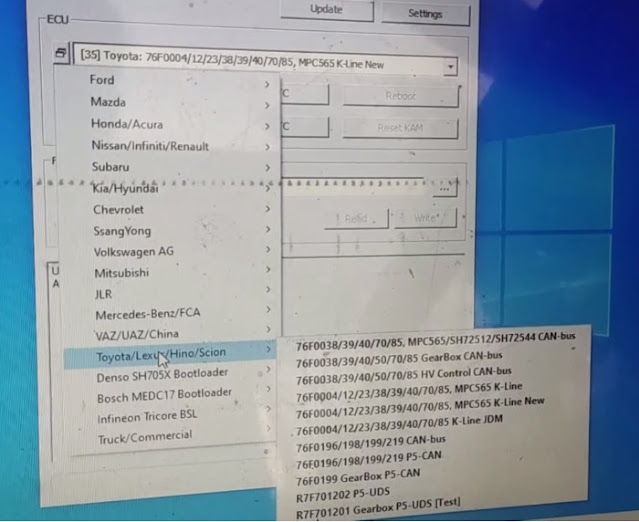 Step 1: Identify the ECU info
Click 'Identification'
Read out the interface is Scanmatik- SM2 USB
DLL: 1.0.0.15 (built 12.02.19)
Firmware: FW: 0808 HW: 02 SN: A55259
Protocol: Toyota: 76F0004/12/23/38/39/40/70/85, MPC565 K-Line New
Calibration: 30KA3000
Calibration file: 89663- 0KA30
Hardware: KUN#2KDFTV
Part Number: 89661-0KD50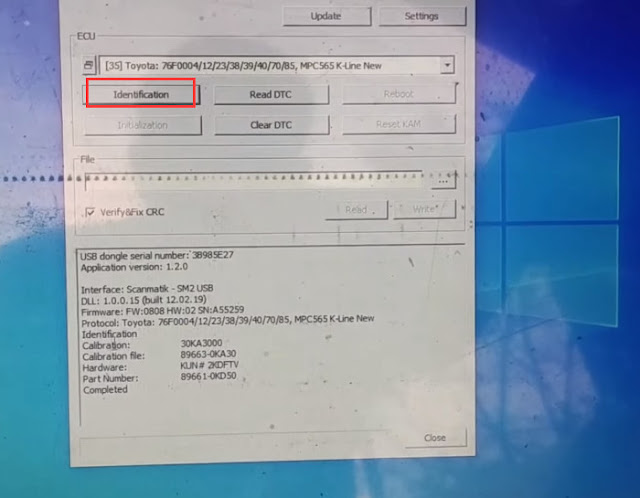 Step 2: Read DTC
Click 'Read DTC'
It reads out the number of DTCs stored is 0
Step 3: Clear DTC
Click 'Clear DTC'
Completed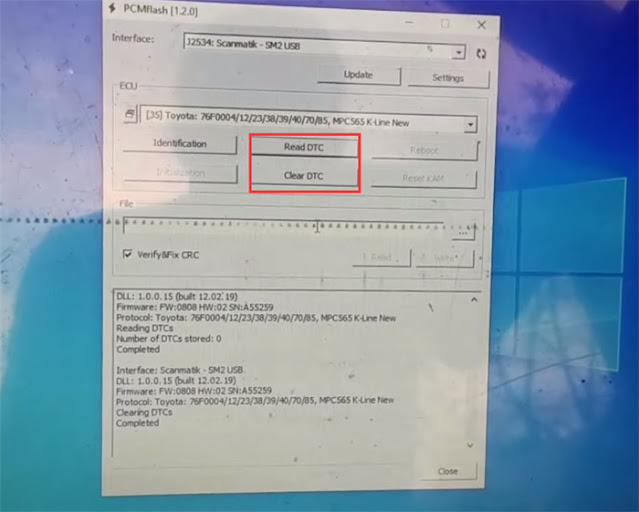 It's so easy to read ECU, DTC and clear DTC by KTMFLASH KTMBENCH KTMOBD 3 in 1.
Hope it helps! Have fun!