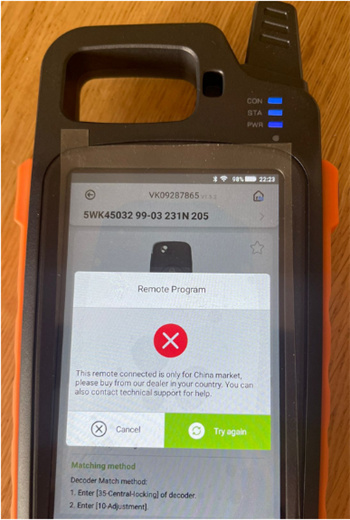 Here come with some Xhorse VVDI Remote Key common problems & solutions.
Part 1: Xhorse remote FAQ
Q: How to change frequency of Xhorse remote?
A: There is no need to change the frequency manually. It will generate the same frequency as the remote you write.
Q: Which frequency is supported by VVDI remote?
A: It supports 315/433Mhz, but doesn't support 868/902Mh.
Q: How to renew xhorse remote?
A: No need, just use it directly.
For example, VW Passta 315Mhz was generated for the first time, and now it will be used in AUDI A6 433. Select Audi A6 directly, and then it will be Audi A6 433Mhz after generation.
Q: Can Toyota Smart Card work with general XS series remote?
A: No, only can work with XM remote key.
Q: What types of vehicles is Xhore remote suitable for? Choose which remote?
A: You can install Xhorse APP on your smartphone (Android: googlpaly, ios: app store), then find vvdi mini keytool section to enter remote generation menu to look up the car model.
After selecting car model, then select remote key type depending on the support type.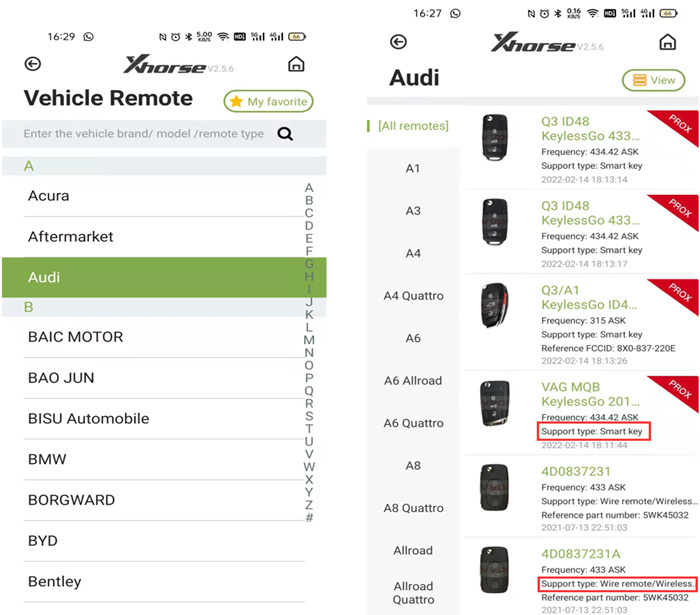 Q: Does vvdi remote can work with benz 2004 c240?
A: If the original key is not dual-battery, it can be used.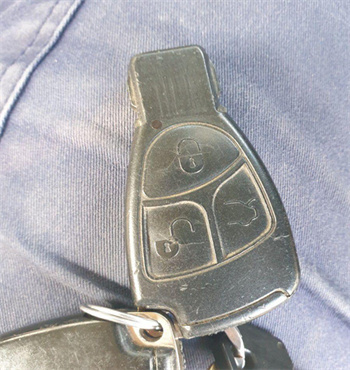 Q: Can Xhorse BE/FBS3 keys BE used with CGDI MB or other branded devices?
A: CGDI MB devices can support it, im508 608 can support programming.
Q: Can Xhorse BE/FBS3 keys BE switched with CGDI MB devices?
A: No.
Part 2: Xhorse remote key common problems& Solutions
Problem1:
Remote program error: This remote connected is only for China market, please buy from our dealer in your country. You can also contact technician support for help.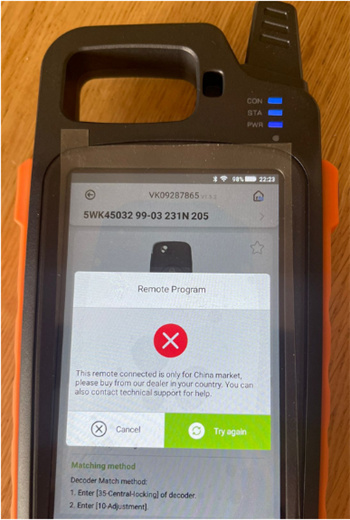 Solution:
Xhorse remote key contains Chinese and English version, they cannot be used in a mixed way.
The batch numbers for Xhorse remote printing, starting with E is English version, starting with C is Chinese version.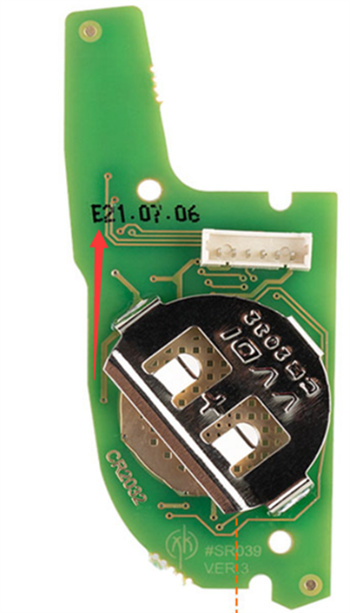 Problem 2:
Remote program error: Please use PROX key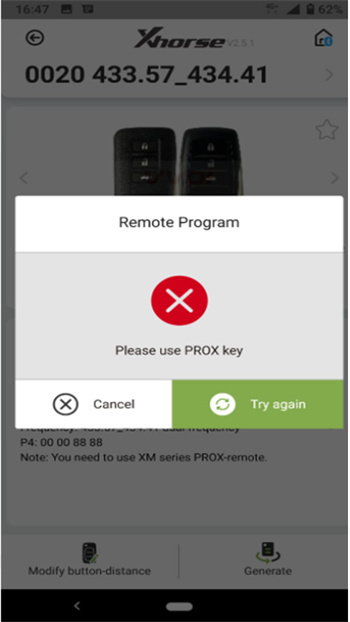 Solution:
PROX key is XS smart remote. If you have already used the smart card, please update the remote database firmware to the newest version, take out the board and try on several positions to generate.
Problem 3:
Remote program error: SN2 model detected, special key clone only support wired key, please change key module.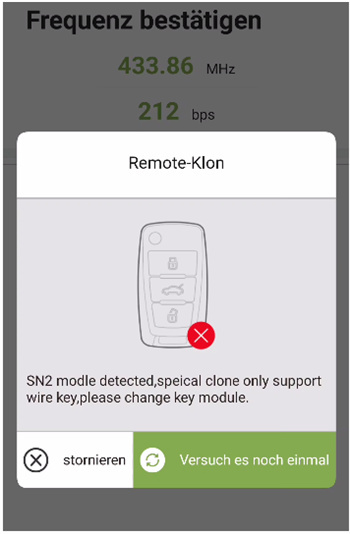 Solution: For special clones can only use Xhorse wired remote key.
Problem 4:
Attention: This BE key doesn't have bonus points, its bonus points was already used!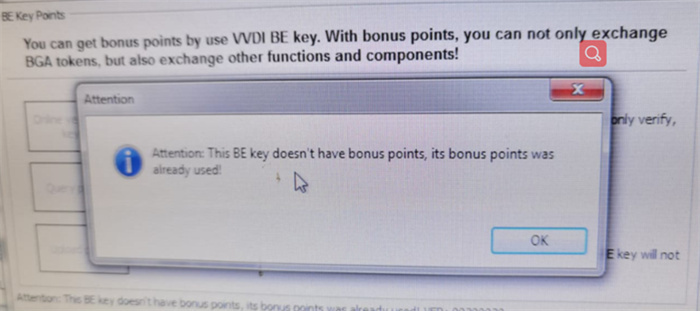 Solution:
1.For vvdi mb/vvdi key tool plus, please update the software and firmware to the latest version.
2.Bonus points can only be collected once for each key, 200 points at a time. Don't repeat the collection with the same key
3.If you have updated to the latest version and collect it for the first time, it will be reminded that there are no bonus point. The r&d technical will analyze whether the bonus point are missed according to the log.
Problem 5: The matched Xhorse BE key can start the car, but can't control it remotely.
Solution:
1.Check if the key frequency is correct. You can judge the key frequency by the original key and change the frequency of BE Key to be consistent with the original one.
2.If the frequency is correct, regenerate the key file, and then rewrite the data by changing the key bit.
3.If tried both 1 and 2 still failed, it is basically a key problem. Change the key.