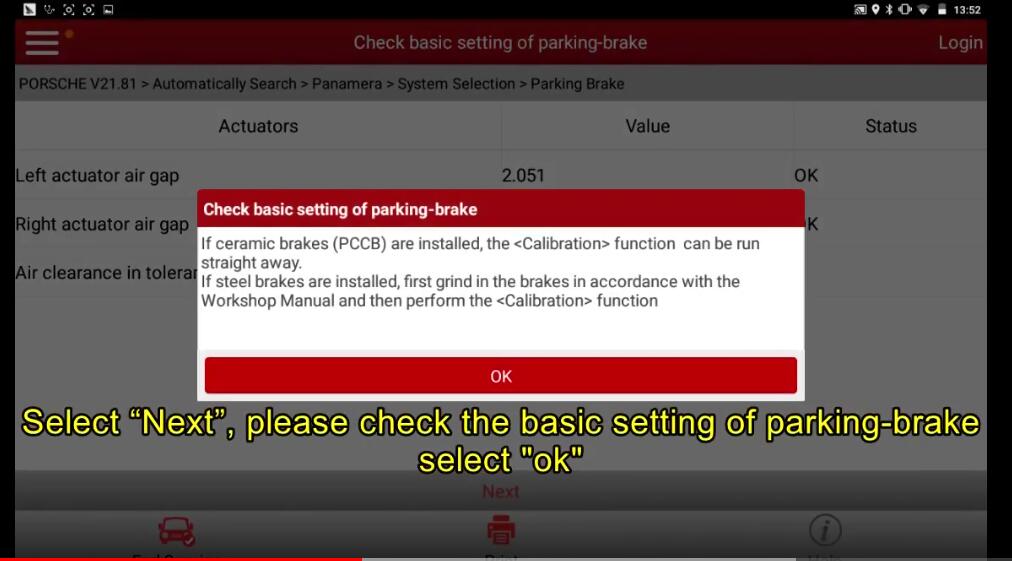 This article show the guide on how to use Launch Scan Tools to perform Parking brake replacement coding/programming. And for more Porsche repair,please check: Porsche Trouble Repair.
Procedures:
Build connection between Porsche Panamera and Launch X431,then enter the menu to select Porsche v21.81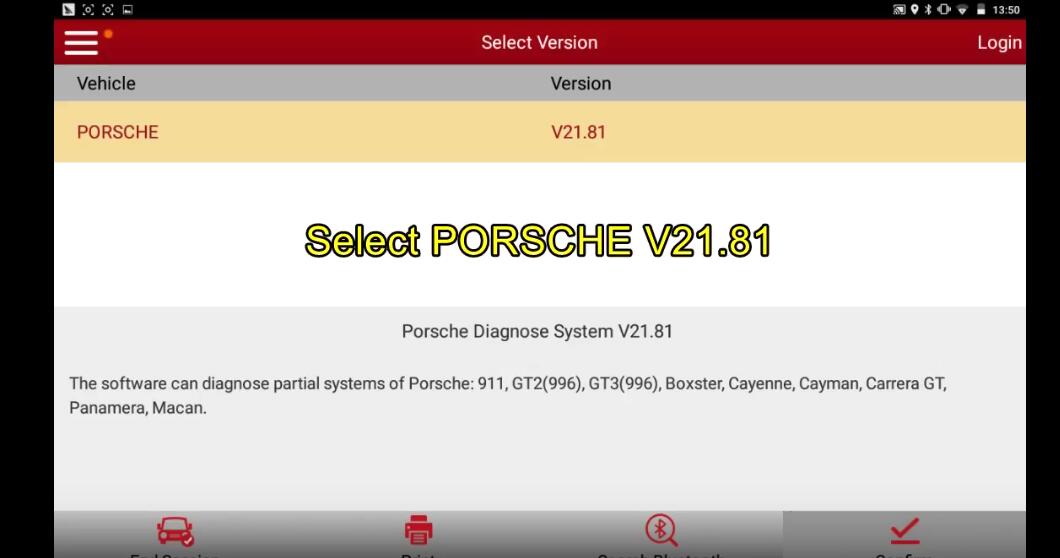 Select "Automatically Search"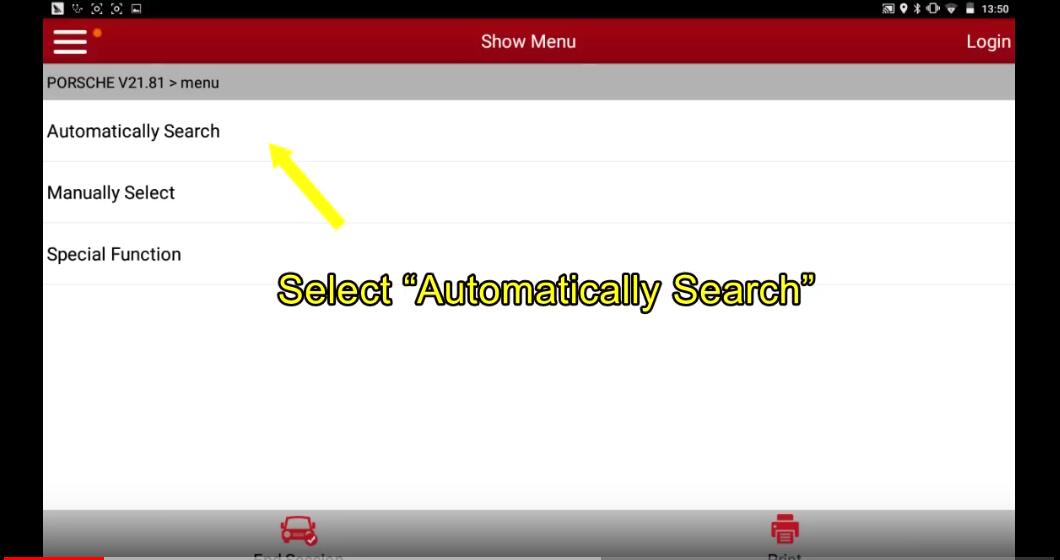 Then it will show the vehicle information as below:
VIN:WP0AA2A79DL010228
Year:2013
Vehicle:Panamera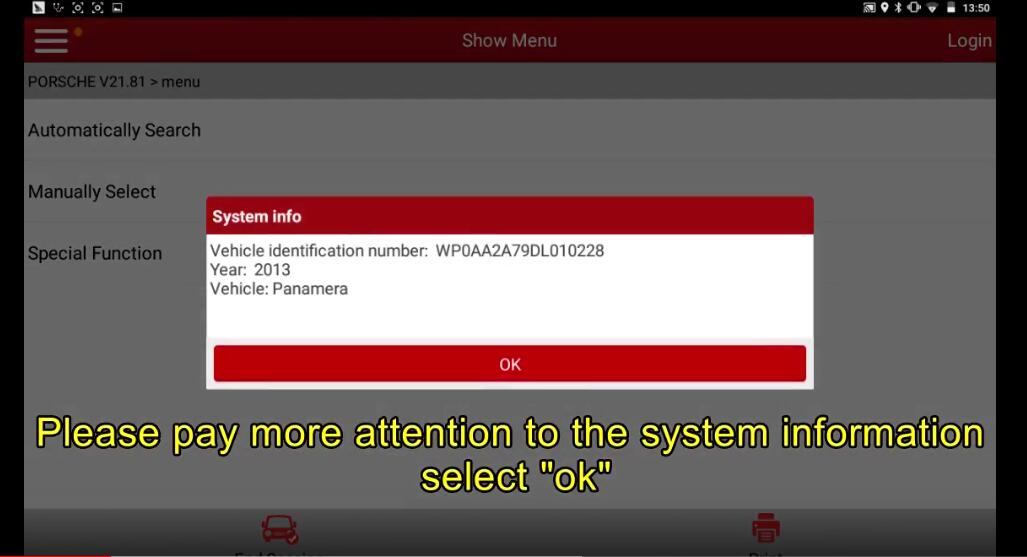 Select "System Selection"
Select "Parking Brake"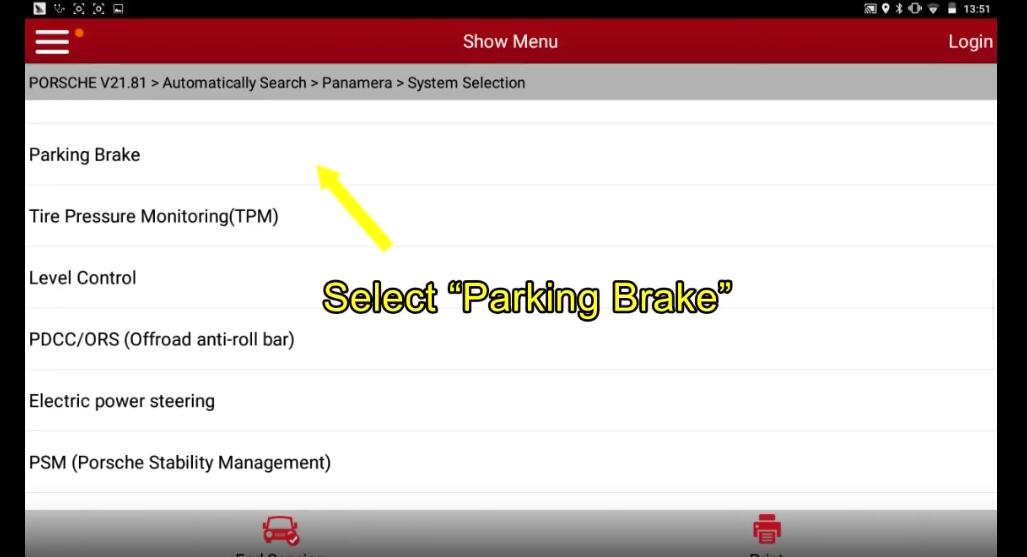 Select "Special Function"
Select "Maintenance index"
Then it will show the procedures to replace the brake pad as below: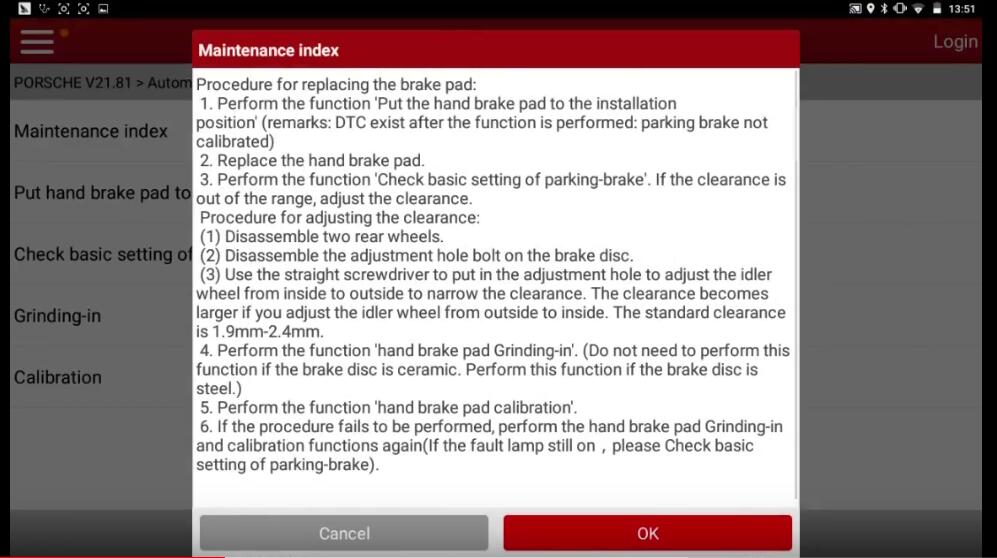 Please replace the brake pad according to the maintenance index,select "OK" to continue
Select "Put hand brake pad to installation position"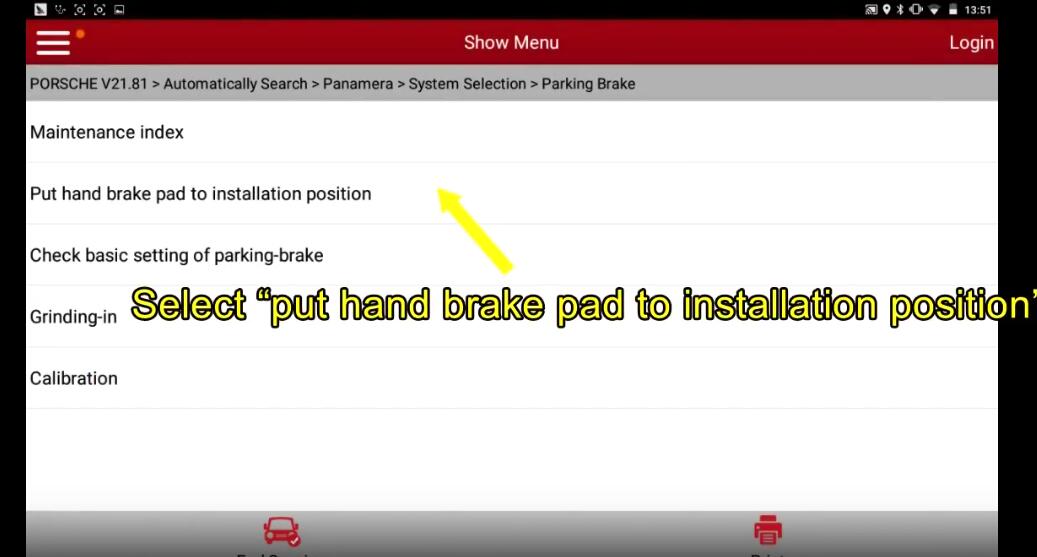 Follow the Launch X431 to operate:
Turn on the ignition switch and do not start the engine
Release the electronic hand brake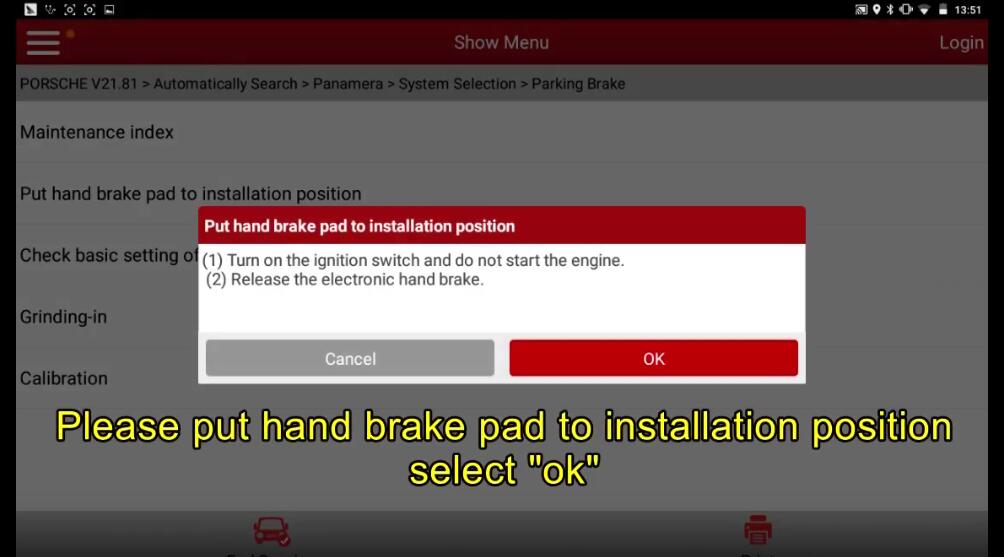 It will prompt that success to operate,select "OK" to next step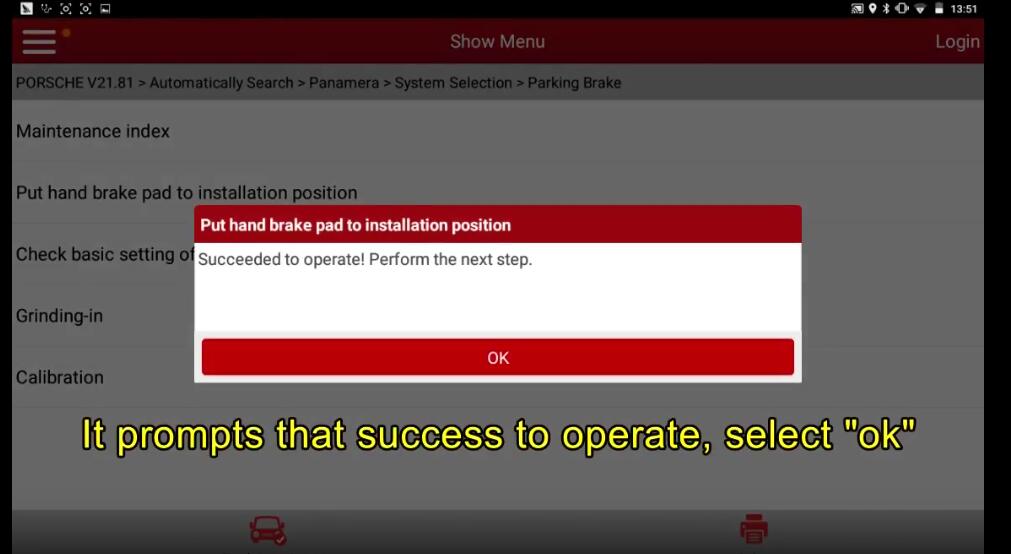 Select "Check basic setting of parking-brake"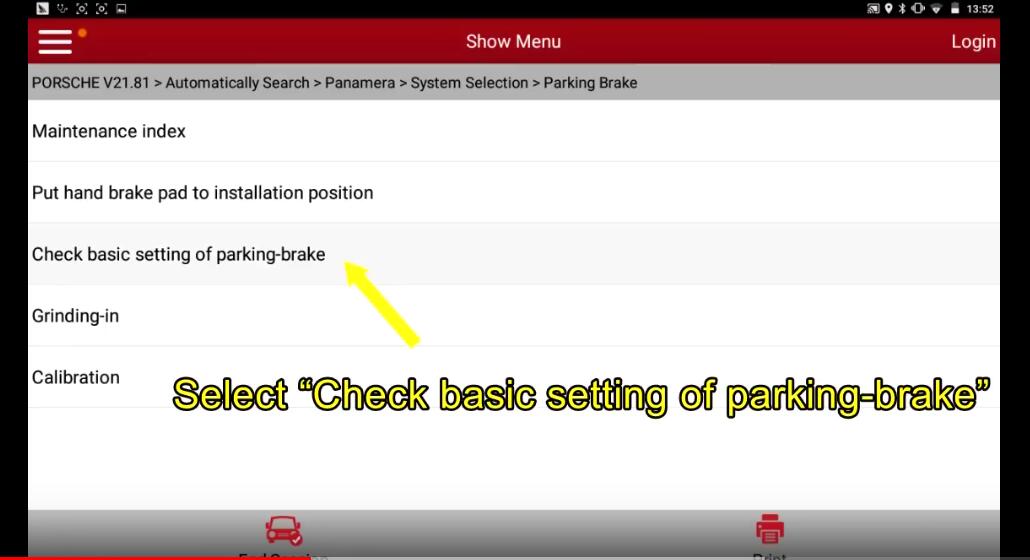 The it will show the preparations of vehicle status:
Vehicle must stand on a level surface
The park brake is automatically applied and released
Note:The <Check basic setting of Parking brake> function enables the current setting status of the Parking brake to be determined and the required measures to be displayed.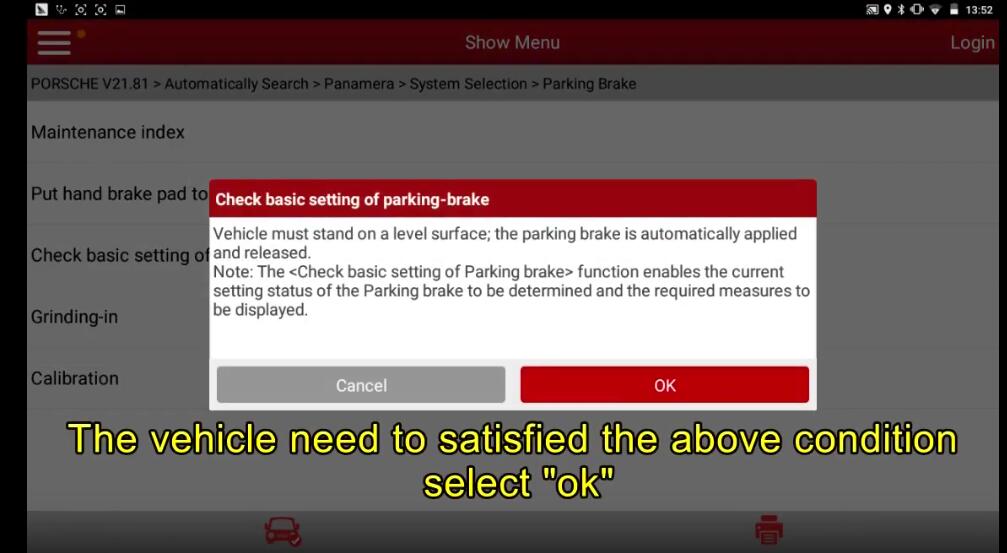 Select "Next",check the actuator air gap
Note:The standard air gap of Porsche range from 1.9mm to 2.4mm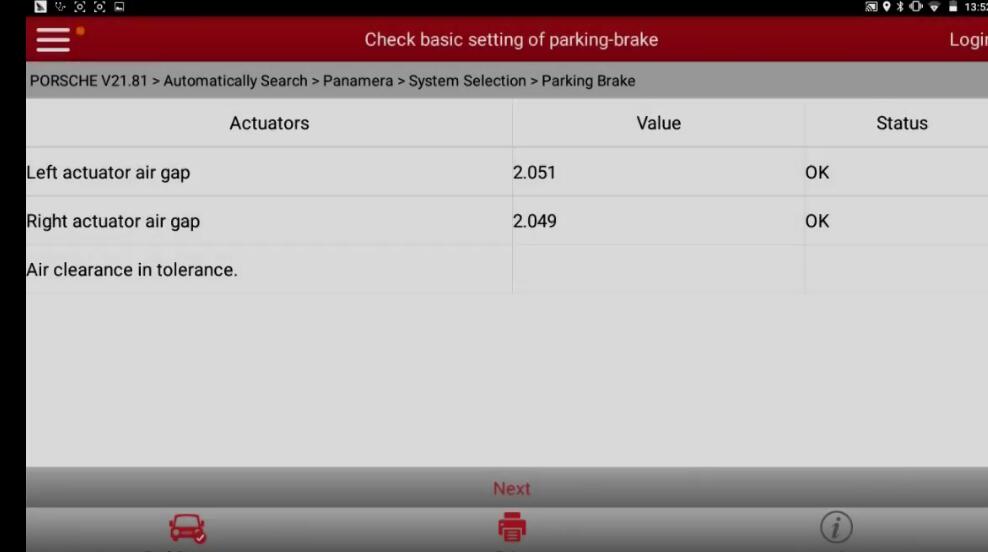 Please check the basic setting of parking-brake select "OK"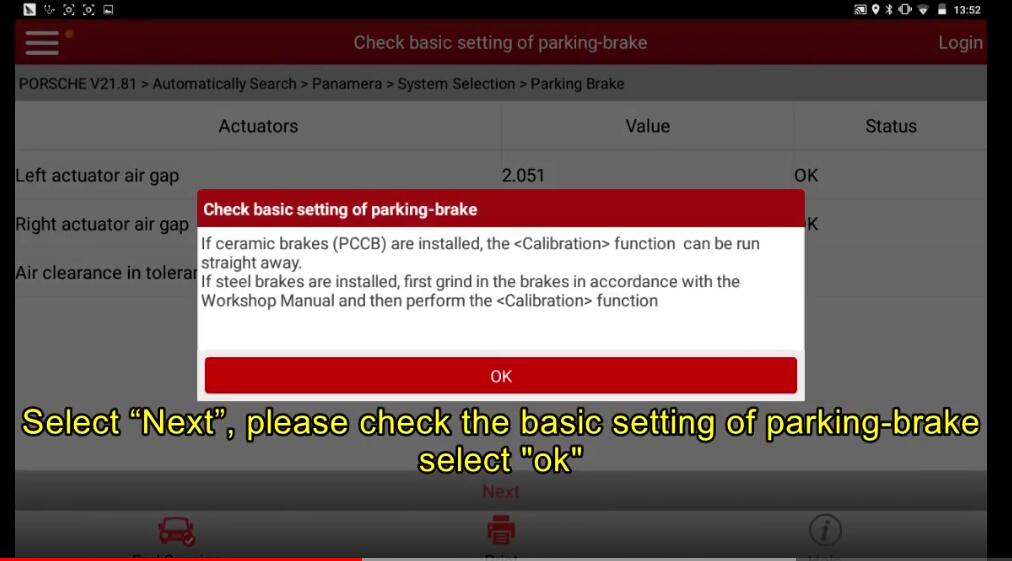 Select "Grinding-in"
Grinding-in the parking brake
The grinding procedure for the parking brake is repeated eight times in sequence in the following steps.Each individual cycle must be completed successfully in order to put the parking brake into operation reliably.
The vehicle must be at standstill at the beginning of the grinding procedure.After pressing [OK] Start promptly accelerate the vehicle to 10-20 km/h (6-12mph) over a distance of approx 15-30m (50-100ft)
One signal tone is a prompt to start driving and another signal tone is prompt to stop the drive
The vehicle is brought to a standstill again after the end of the drive.The brake is released.A signal tone is a prompt to move the vehicle to position again in order to perform another grinding procedure
Eight grinding procedures are required in total in order to put the parking brake into operation.
Do not drive on public roads!
Please switch the hazard warning lights on for the duration of the test.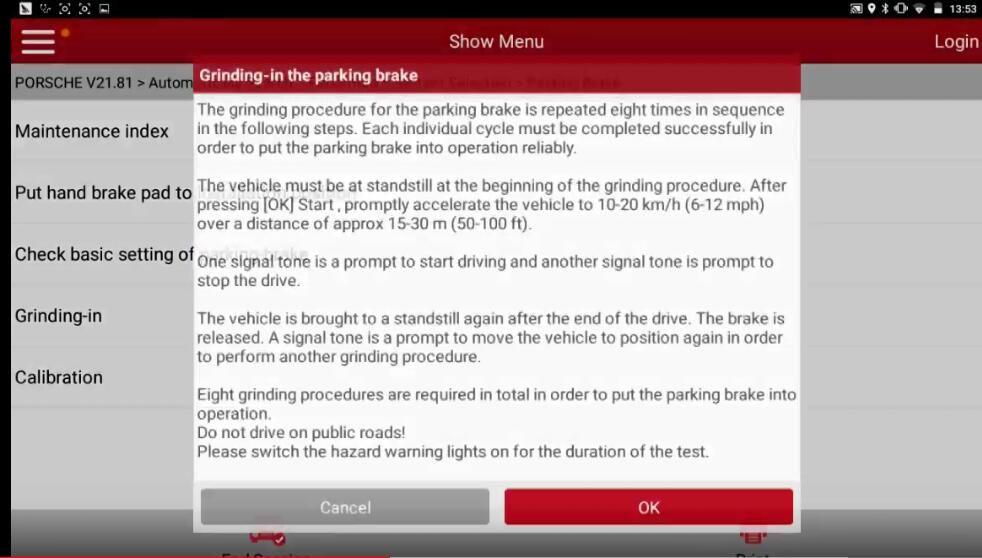 After operating 8 times,the X431 will inform that the Grinding-in is succeed and write it into the control unit.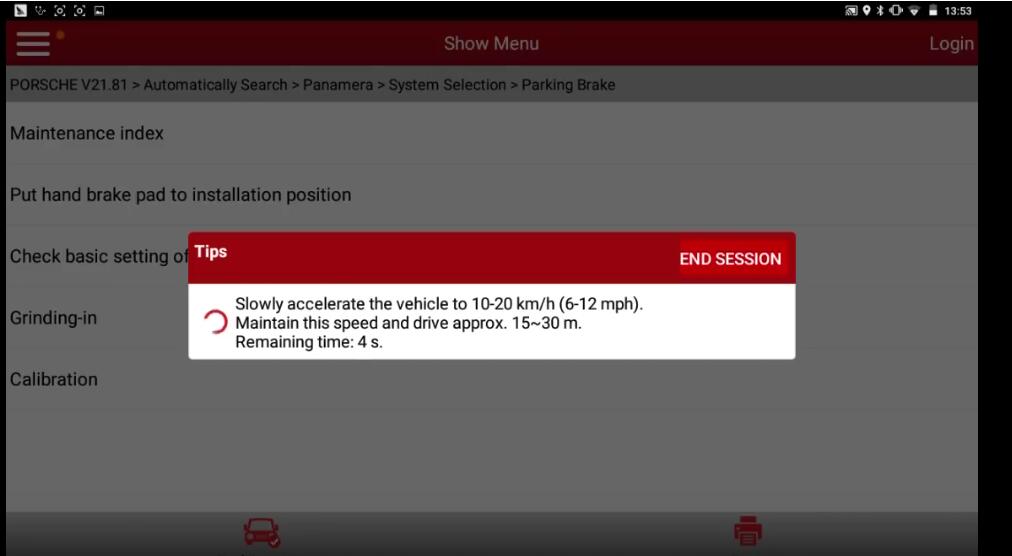 Repeat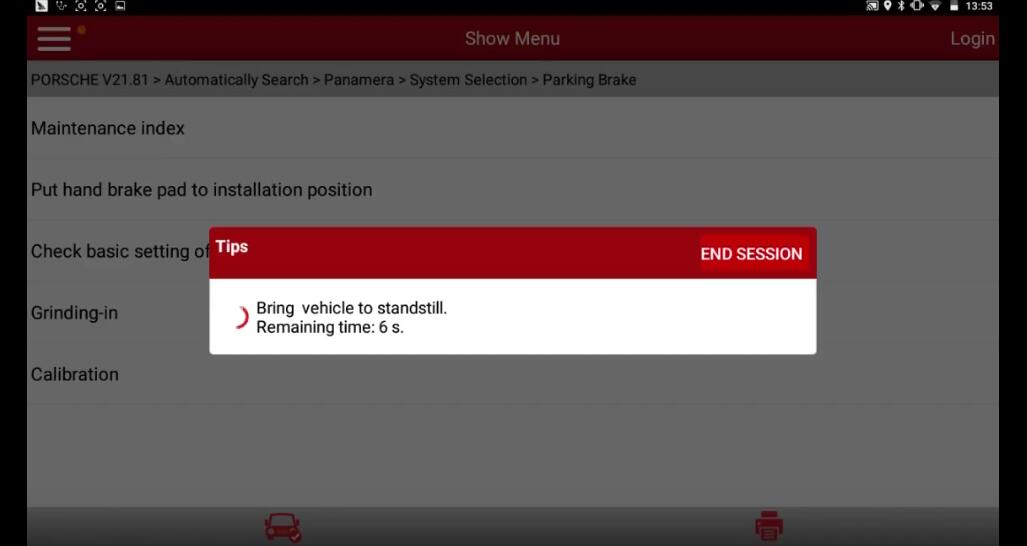 After final procedure,it will show you wait about 20 seconds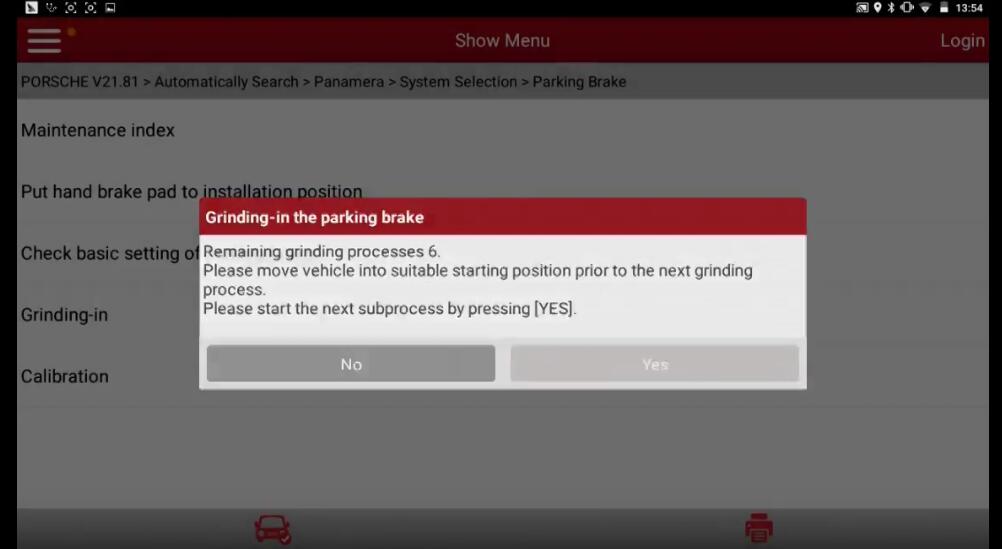 Writing the grinding-in state into the control unit…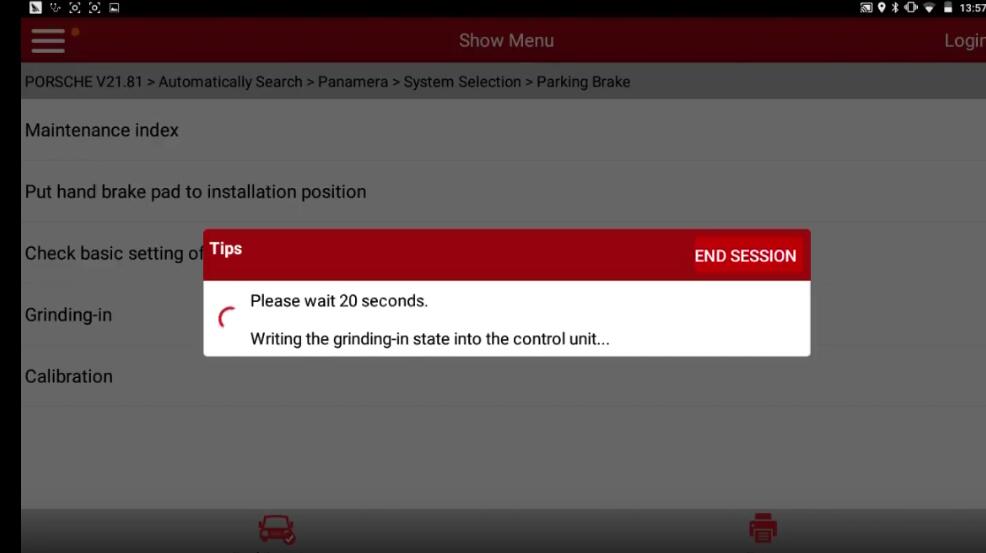 It prompt that parking brake ground in successfully,select "OK" to continue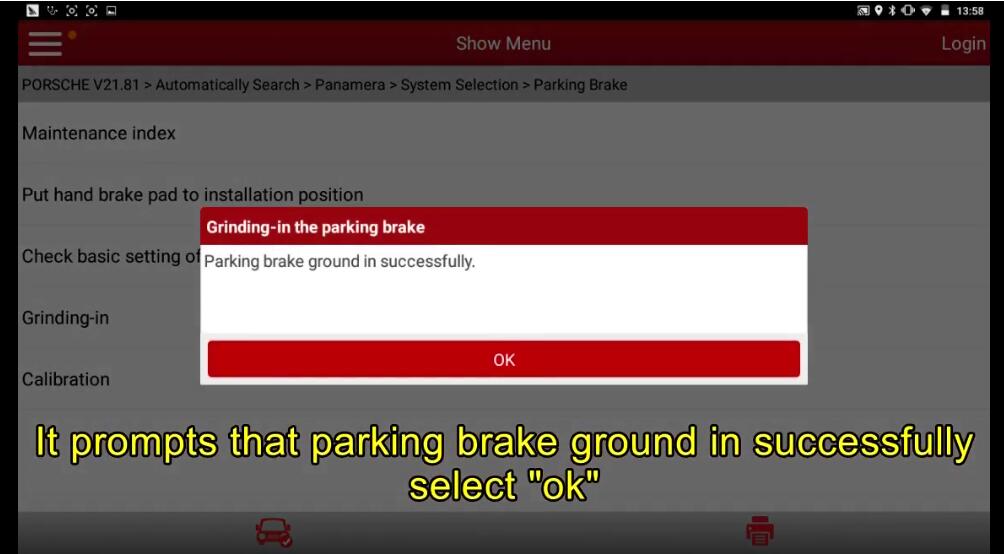 Select "Calibration"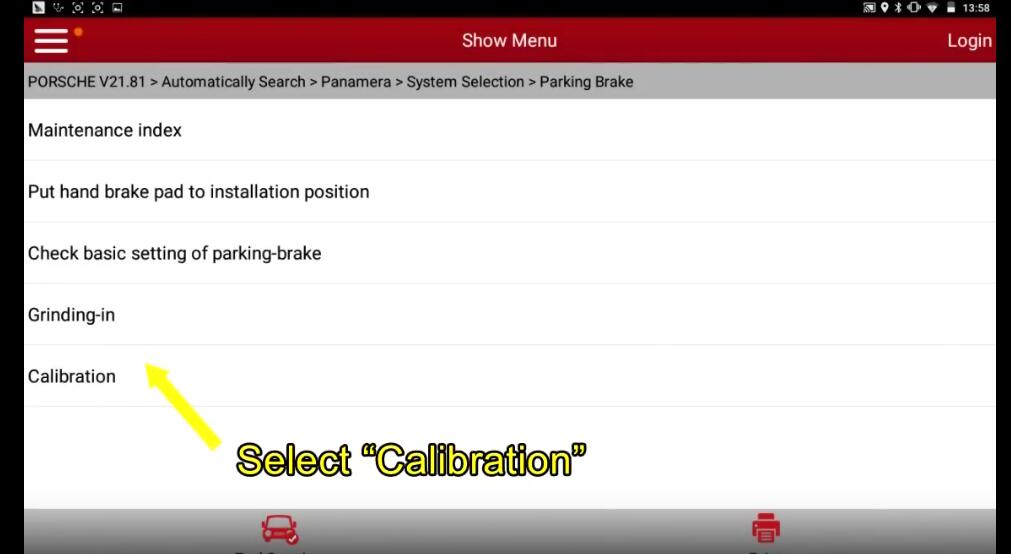 Press "OK",it will perform calibration function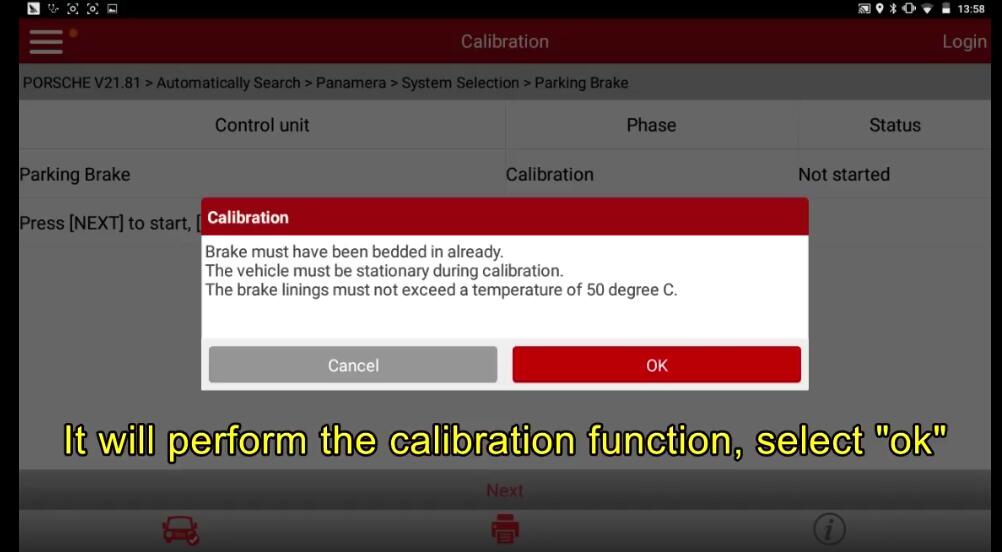 Done!