Actual Measurement: Dongfeng KIA 2012,VIN= LJDKAA241C0*****,dashboard as follow: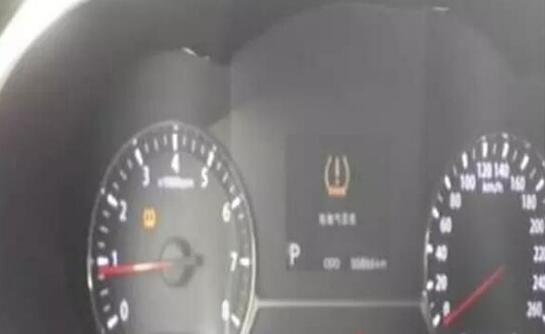 Device: Launch X431 V/X431 V 8 inch/X431 V+
NOTE:
1. Tire pressure sensor ID consists of 8 letters and numbers, as shown in Figure 2. After the new
sensor is bought back, take a picture and record the ID.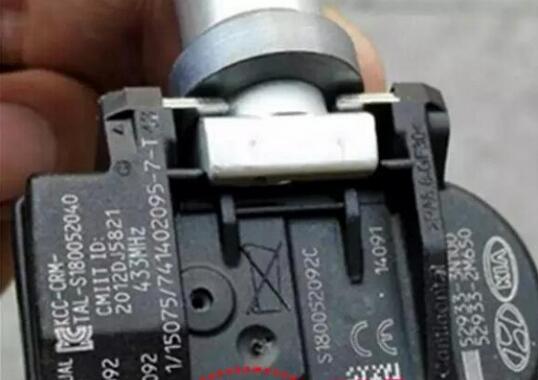 2. In the process of writing the sensor ID, pay particular attention to the one-to-one correspondence
of the tire pressure sensors, left front, left rear, front right, right rear, and four sensor IDs to ensure
that each corresponding write.
3. Before and after the replacement of the tire pressure sensor, the old sensor and the ID of the new
tire pressure sensor replacing its position should be recorded, as well as the tire position;
4. After some models of sensors are written, the tires need to run for a period of time, or the sensor
activation tool is required to activate the sensors, and then the tire pressure sensors can work
normally.
Operation Procedure:
1. Select Dongfeng Yueda V21.20 above;
2. Select 16PIN diagnostic socket;
3.Manually select menu;
4. Select K5(TFC);
5. Select 2015;
6. Select G2.0NuMPI
7. Select TPMS;
8. Select special function item,Shows a list of special features under TPMS (Tire Pressure Monitoring System), as shown in Figure 3;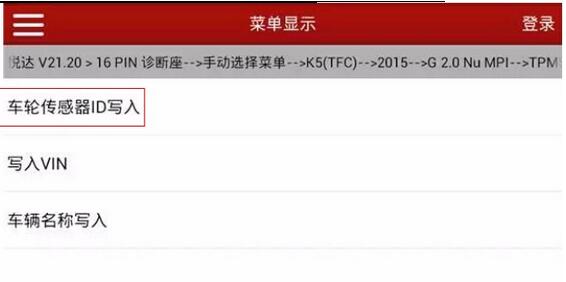 9. Select the wheel sensor ID write, as shown in Figure 4 information;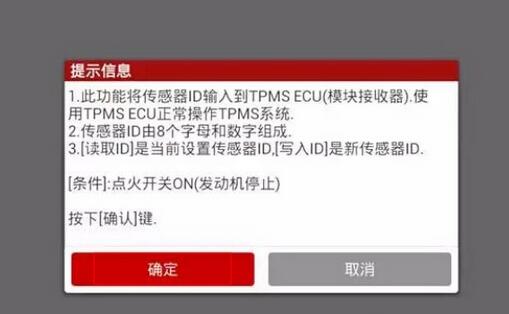 10. Click OK to read the currently set sensor ID. The keys C1, C2, C3, and C4 correspond to the
input sensor 1, the sensor 2, the sensor 3, and the sensor 4. In the writing process, pay attention to
one-to-one corresponding sensor ID, can not go wrong, as shown in Figure 5;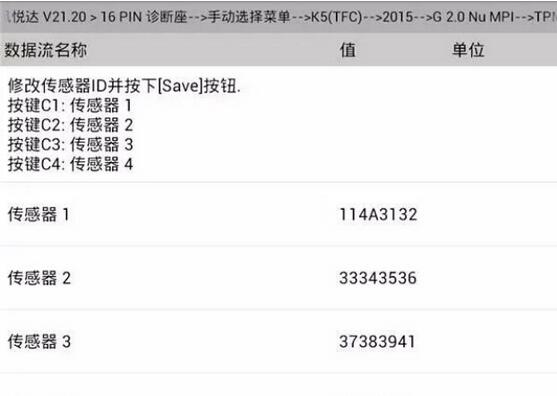 11. Click C1, enter the sensor 1, change the ID of the sensor 1, as shown in Figure 6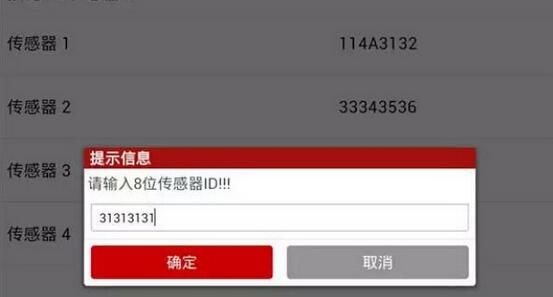 12. Click C2, enter the sensor 2, change the ID of the sensor 2, the same operation to change the ID
of the sensor 3, the sensor 4, after the completion of the four ID modifications, as shown in Figure 7;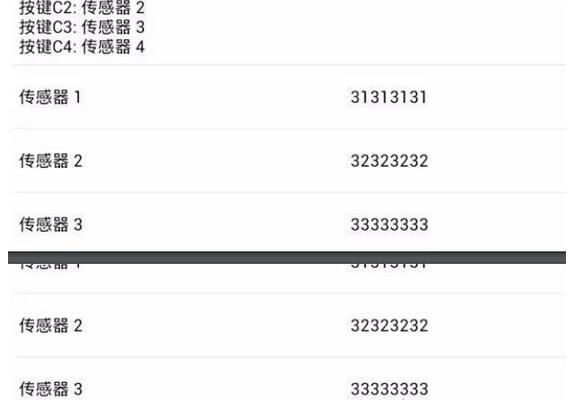 13. Click to confirm and save, four tire pressure sensor ID prompt write success, as shown in Figure
8;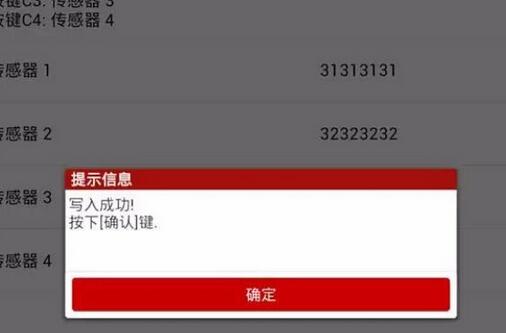 14. Click to confirm, this time will read again the four tire pressure sensor ID, this time is the value
of the sensor ID after writing, as shown in Figure 9;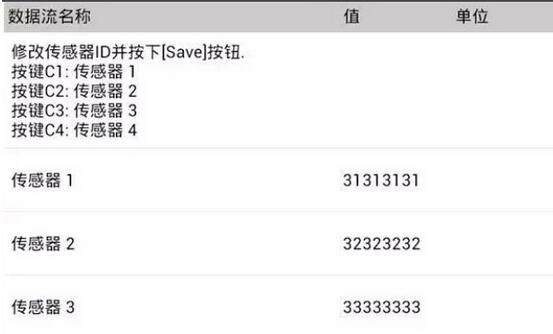 15. Exit the software and check that the instrument fault light is off. The test run was normal.
Note: Some models may need to run the sensor ID for about 10 minutes after the sensor ID is
written or need sensor activation tool to activate the sensor.