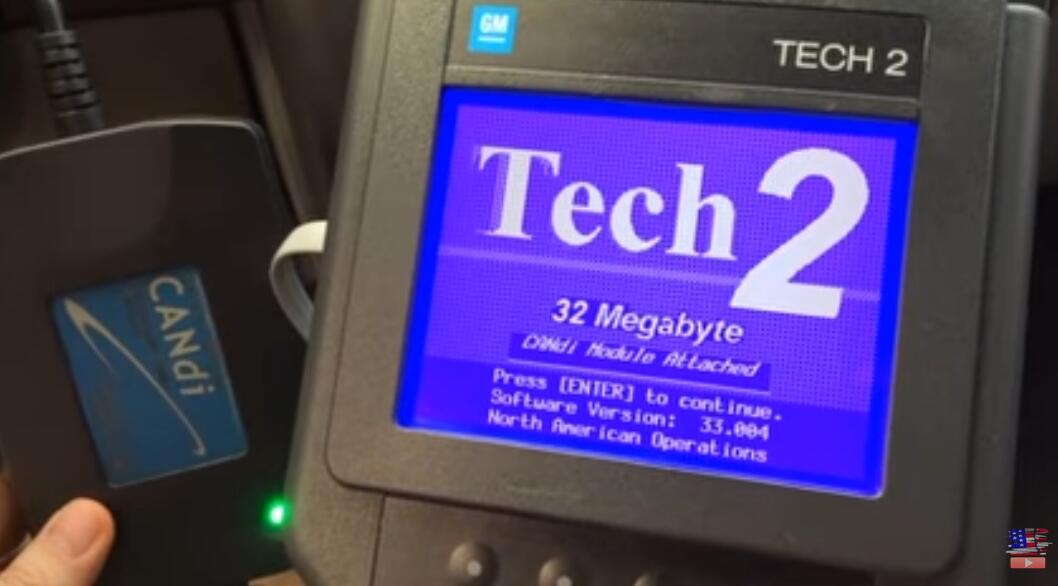 This article is an overview on how to use the GM Tech 2 Scan Tool to perform GM SPS Programming in what is known as Pass-Thru or Legacy Pass Thru mode for calibration updates.   This can be for the ECU or any programmable module in the vehicle, such as the EBCM, TCM, or  Radio that you may want to reflash.   For this video we will update the calibration flashed to the radio head unit as an example of the procedure.  This is the second video in a series playlist I have done on the GM Service Programming System using the GM Tech2 and the various modes of updating the vehicle modules.
WARNING: Pay very close attention to the instructions around power cabling and battery readiness as a power fluctuation during an SPS programming procedure can permanently damage a controller module.  GM recommends use of their EL-49642 SPS Programming Support Tool attached to the battery to avoid this.  You can also jumper cable another battery to mitigate this risk.  But do NOT attempt to use a battery charger for this purpose though.
This article applies to the genuine Vetronix, HP or Bosch built Tech2 as well as high quality Chinese clones equally and for all makes under General Motors such as Chevrolet, Buick, GMC, Cadillac, Oldsmobile, Pontiac, Hummer, Saturn, Opel, Vauxhall, and Saab..   The programming is illustrated using a 2009 Chevrolet Cobalt LS and the www.acdelcotds.com subscription service features using a Techline PC using Tech2 legacy passthru mode to update the Radio.   You may need a USB to DB9 serial port adapter, GM recommends the Tripp Lite Keyspan USA-19HS adapter.
Applicable to model year 2008 thru 2013, which is when the Tech2 ended and was fully replaced by the GM Multiple Diagnostic Interface tool, or GM MDI and GM MDI 2 and TIS 2 Web subscriptions. This method is available with TIS2000 for GM vehicles older than 2008 as well.