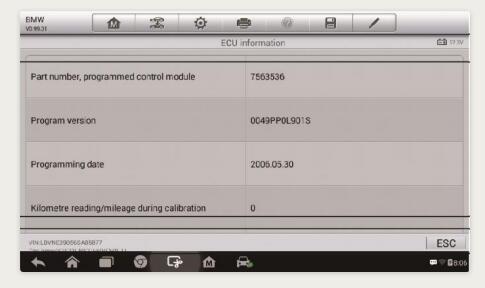 With the diagnostic toolbar on top of the screen throughout the whole diagnostic procedures, you are allowed to make various controls of the diagnostic information at any time, such as printing and saving the displayed data, getting help information, or performing data logging, etc.
How to use Autel MaxiDAS DS808  to perform a diagnostic function:
Establish communication with the test vehicle.
Identify the test vehicle by selecting from the menu options.
Select the Diagnosis section.
Locate the required system for testing by Auto Scan or through menu driven selections in Control Units.
Select the desired diagnostic function from the Function Menu.
ECU Information
This function retrieves and displays the specific information for the tested control unit, including unit type, version numbers and other specifications.
The sample ECU Information screen displays as below: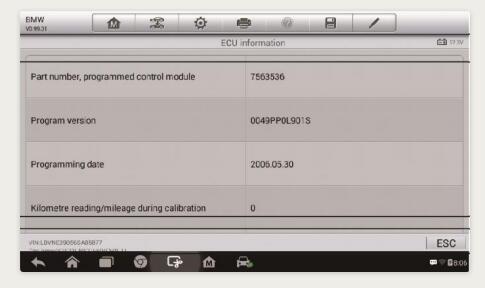 Read Codes
This function retrieves and displays the DTCs from the vehicle's control system. The Read Codes screen varies for each vehicle being tested. On some vehicles, freeze frame data can also be retrieved for viewing. The sample Read Codes screen displays as below: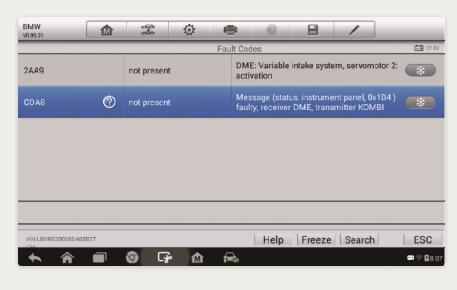 Erase Codes
After reading the retrieved codes from the vehicle and certain repairs have been carried out, you can erase the codes from the vehicle using this function.
Before performing this function, make sure the vehicle's ignition key is in the ON (RUN) position with the engine off.
How to erase codes via Autel DS808 from Youobd2.com Scanner:
Tap Erase Codes from the Function Menu.
A warning message displays to inform you of data loss when this function is applied.
a) Tap Yes to continue. A confirming screen displays when the operation is successfully done.
b) Tap No to exit.
Tap ESC on the confirming screen to exit Erase Codes.
Perform the Read Codes function again to check if the code erasing is successful.