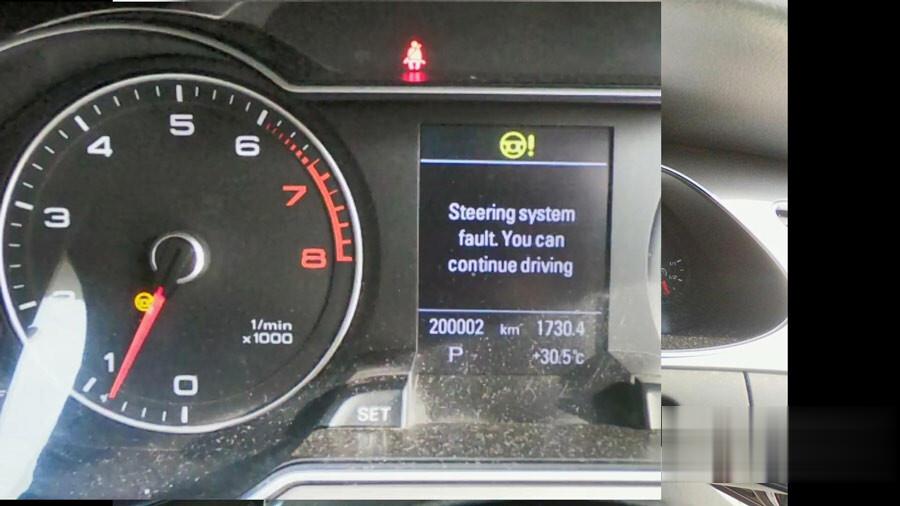 First come with Launch X431 online guiding function available model, available vehicle, available function, then how to use X431 to troubleshoot B116854 Steering Angle Sensor -No Basic Setting and C10ACF0 Steering – End Stops Not Learned.
Available model:
X431 Pad V, X431 Pro 3, Pad II, PAD III,
Euro Pro4, Euro Tab, Euro Tab2
Torque, Throttle
Available vehicle:
Audi & Volkswagen
Full models
Full system
Available Functions:
A/C compressor first run,
ATF Level Check,
ATF Pressure Reduction/Lock ATF Pump,
Adapt Installation Info (RG. 35),
Adaptation -J104-Tnailer Stabilization,
Adaptation of Turbocharger Offset Correction,
Adapting Diesel Particulate Filter (DPF) Adapt Values,
Adapting injector quantity adjustment to IVA, Adjustment,
Basic Setting Brake Pressure Sensor 1-G201-,
Basic Setting Power Steering Adaptation (RG.48),
Headlamps (RG.94),
Basic setting steering angle sender-G85,
Calibrate J852-Camera Control Module,
Check AC compressor,
Coding,
Basic Setting,
Calibration (RG.44),
Coolant circuit vent routine,
Data ABS control unit-J104,
Fill Up And Bleed Cooling System,
Final control diagnosis ABS hydraulic unit-N55,
Function Test Reducing Agent System,
G251-Longitudinal Acceleration Sensor
…
Look at the dashboard, it is the steering system fault of one Audi A4 2013.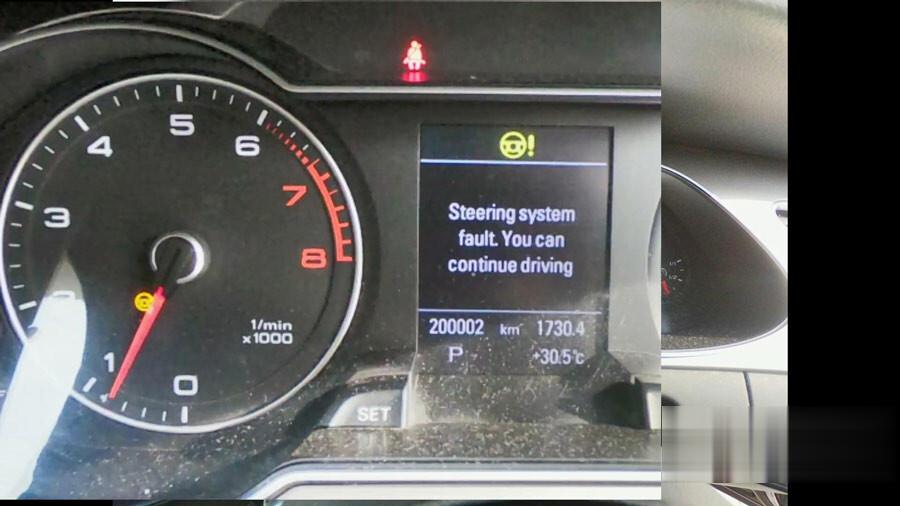 And this is the two fault codes B116854 C10ACF0 read out by Launch X431 tablet.
B116854: Steering Angle Sensor -No Basic Setting
C10ACF0: Steering – End Stops Not Learned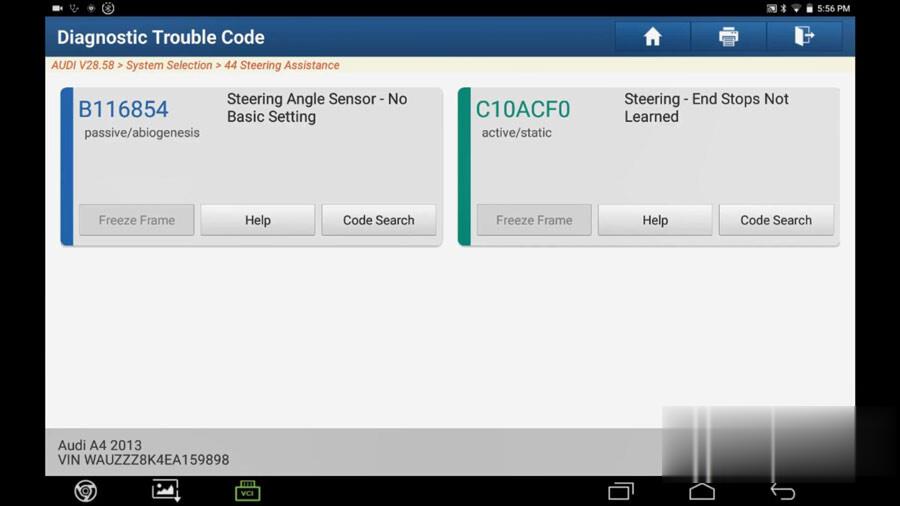 Next, let's perform Steering Angle Sensor basic setting with Guide Function.
Hook X431 up to the Audi
Tap "Local diagnose" (or Diagnosis if you have X431 PAD V for example), and then "Audi".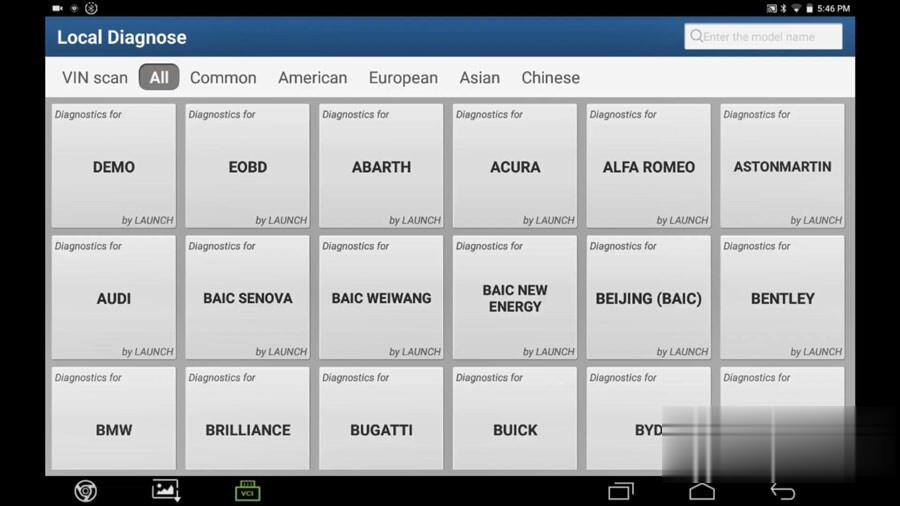 Tap "Ok" and it will check the Bluetooth connection, then loading, processing…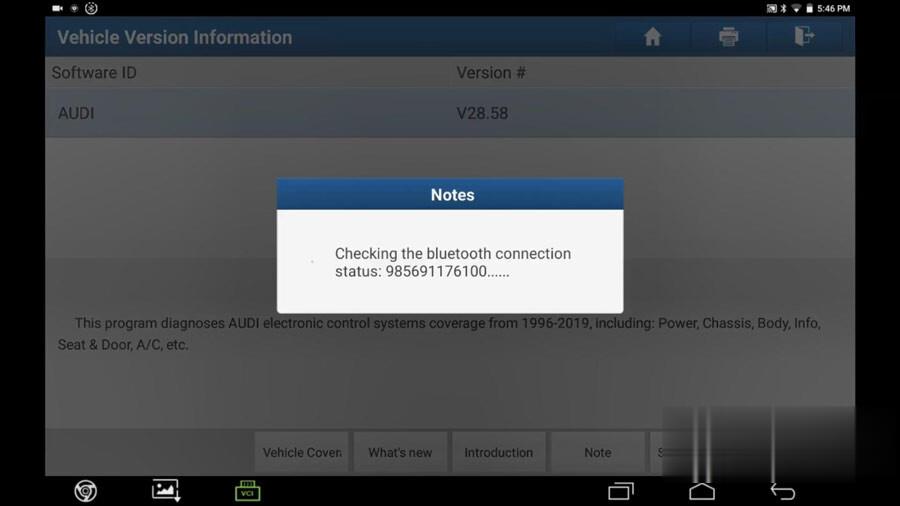 Select "Guided Functions".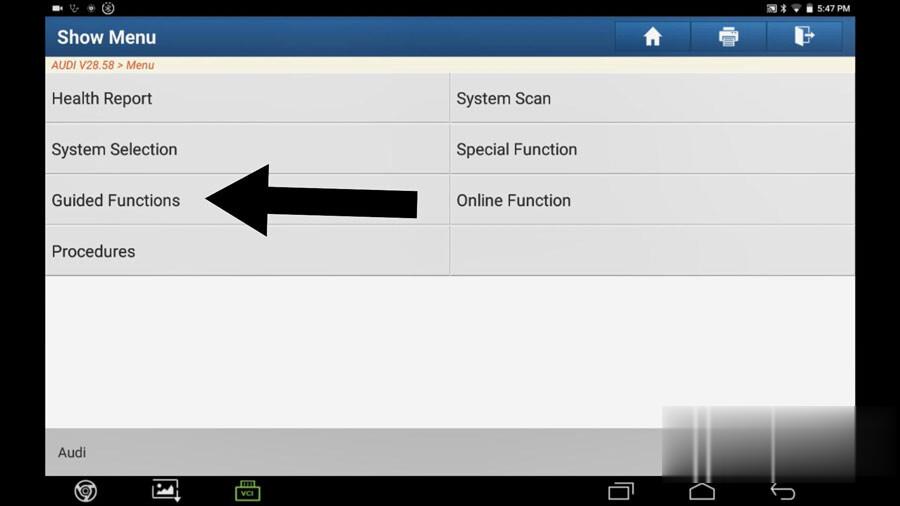 Select Audi Model -> model year -> version (Sedan)-> Engine -> confirm the vehicle information.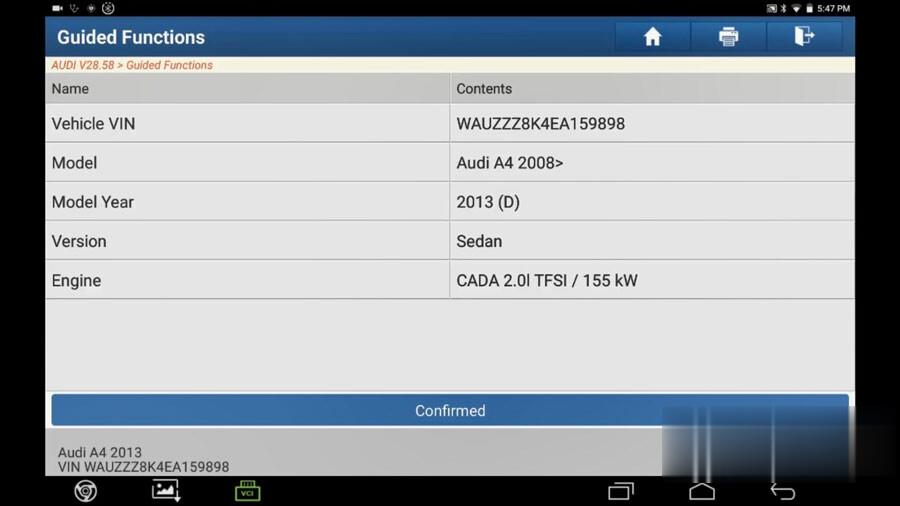 System selection -> System & Variant -> Power Steering -> G85 -Steering Angle Sensor, Calibration.
The system will guide you step by step.
In this program, the following test steps will be performed:
Calibration of G85 -Steering Angle Sensor
Checking DTC Memory of Steering Column Electronic Systems Control Module – J527
Required Auxiliary Equipment:
6458 Steering Wheel Level.
Check the trouble code and delete it.
Path: System selection -> Steering Assistance -> Read DTC -> Clear fault code B116854 and C10ACF0 is not erased.
How to solve C10ACF0 Steering – End Stops Not Learned?
1.  Press the brake pedal.
2.  Engage gear.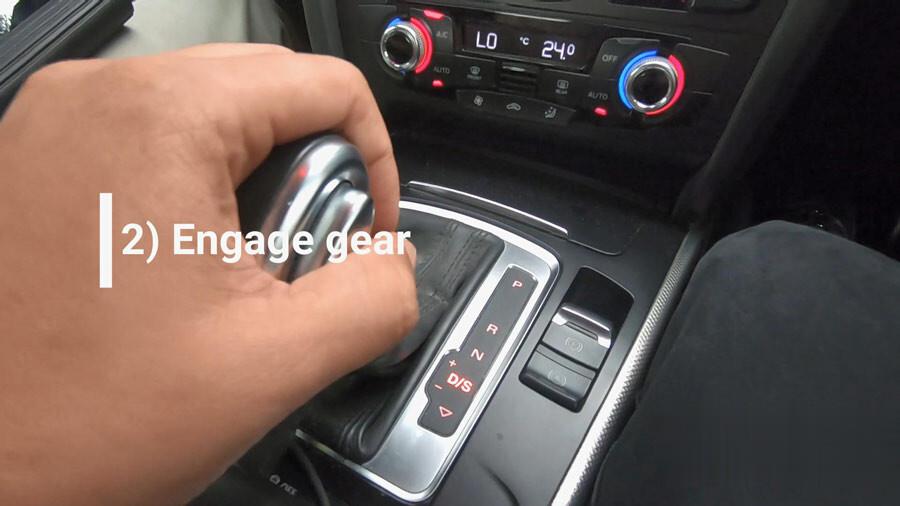 3.  Turn full anti-clockwise and wait the sound, 5-10 seconds.
Turn full clockwise and wait the sound, 5-10 seconds.
Turn the steering back to center.
4.  Look at Launch X431 pad v tablet, there is no trouble code, are trouble codes are cleared.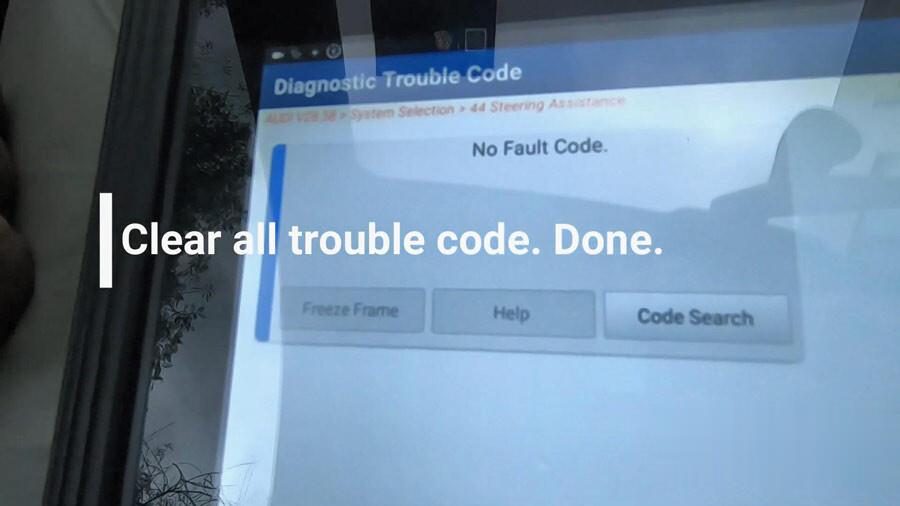 Job is done perfectly.
If you want to know more about launch x431 scanner, please click launch x431 test .