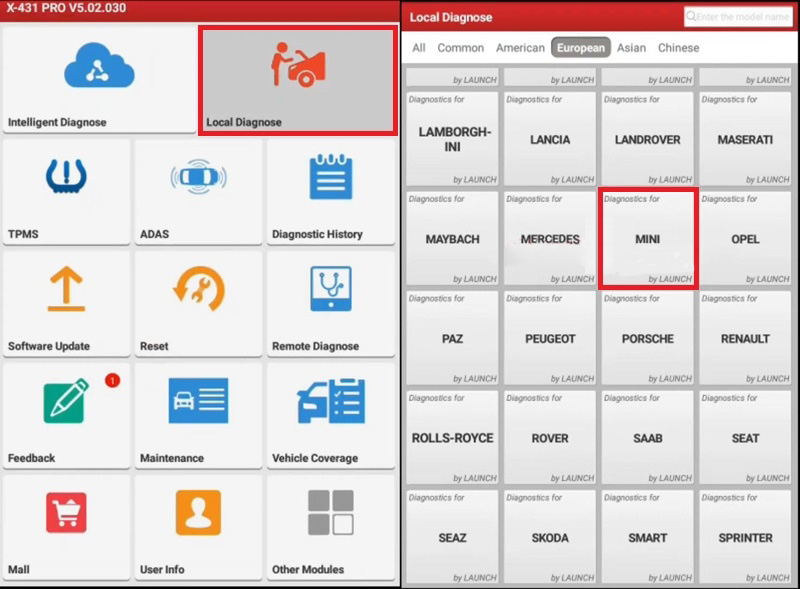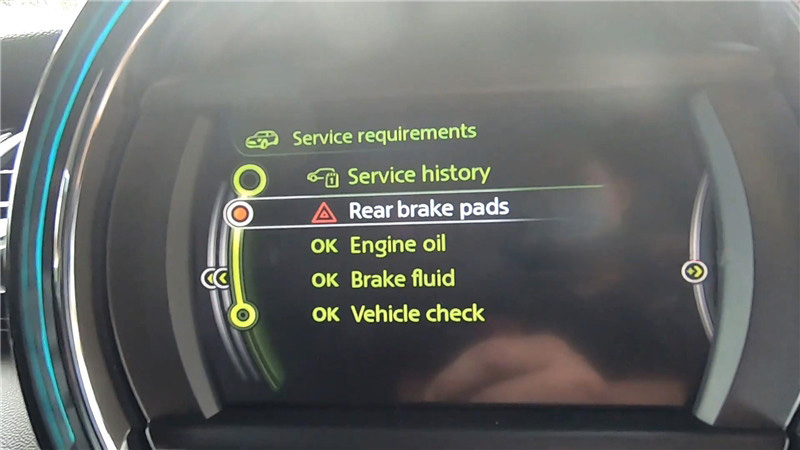 Step 1. Diagnosis
This test is diagnosed by Launch X431 pro mini V4.0 version
Local diagnose >> MINI >> OK >> Automatically search >> Next >> Health report
There was a fault code in ABS (Anti-Lock braking system – DSC): 480A12 brake pad wear sensor: rear axle, replace brake pads. The rear brake wear warning means the rear brake pad need to replace.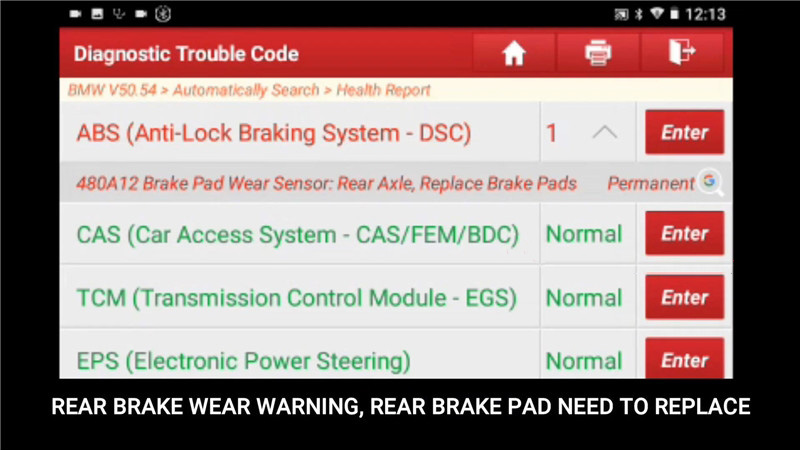 Step 2. Brake pad replacement
Remove the tire to replace new brake pad and sensor…
Step 3. Brake reset
Reset >> Brake reset >> OK >> MINI
Switch on ignition, press "OK".
Automatic scan >> Brake maintenance >> OK >> OK
Rear brake >> Software reset >> Yes >> OK
Now go back to diagnose again and clear DTCs in health report, clear fault codes completed. The rear brake pads warning light has gone.
It is applied to Launch X431 V and Launch X431 V+ diagnostic scanner as well.