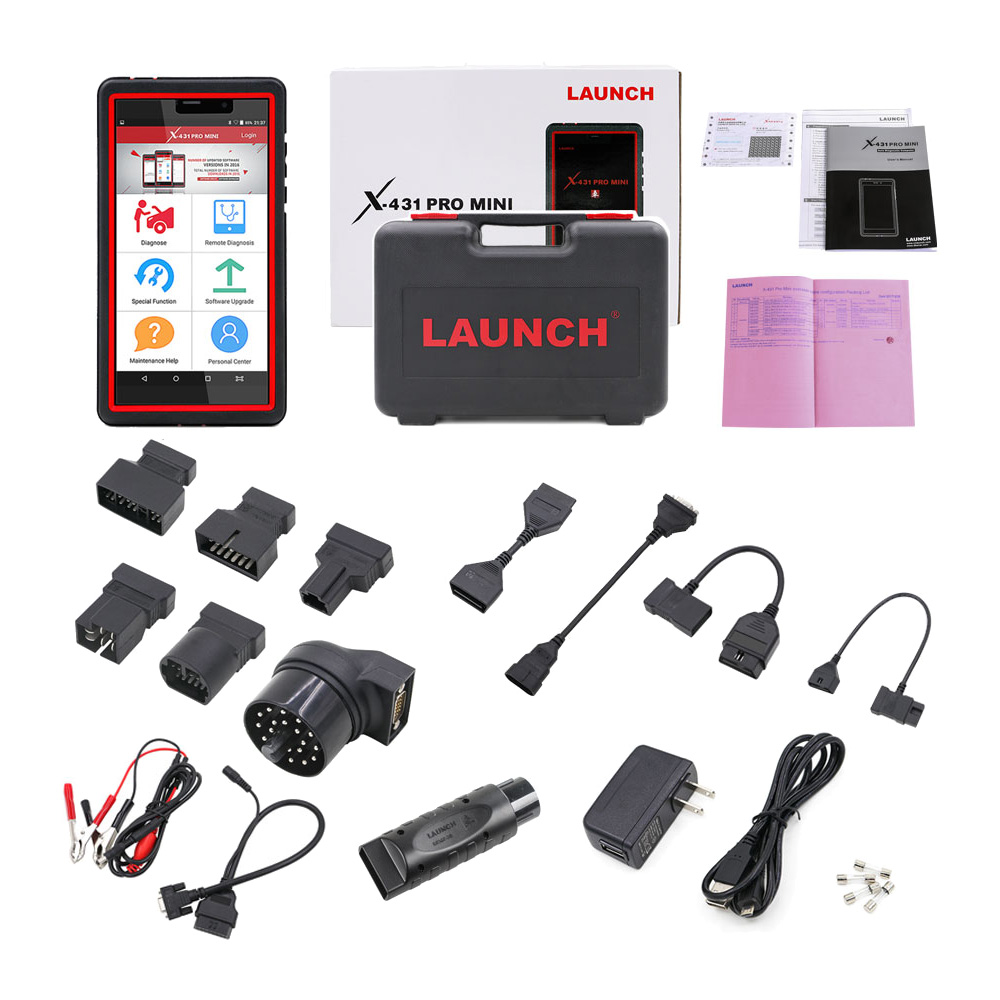 Launch X431 Pro Mini Feedback:
I received my x431 pro mini today and set it up with the help from seller who gave fast and great service. I worked on three cars today with no problems at all from brake reset to tpms reset to injector replacement, turn out check engine light, work so SMOOTH.It is way more than i expected.Great all around scan tool for shop. Simple to use
Seems to do everything it is advertised to. Haven't had any issues connecting or communicating with any vehicles. When I first started it up, I selected the programs I wanted and downloaded and uploaded them without an issue. Since then, the unit tells me that 3 programs are ready for update but I have not been able to update them. The unit will enter the process of downloading and go nowhere with it. I have tried several times without any success. My subscription says it's good until November 2020 but no can update bud.. hoping I can get this figured out as it is otherwise a fantastic unit.
As a traveling mechanic the size of this device is a blessing and the functionality is over my expectation. the only down side it is that I would like to know how to upgrade the micro SD card for more memory. on this there is a lack of support but for the rest a big thumb up.
As described,awesome tool,great purchase! Thx!
Works great allready used to bleed abs pump in a couple cars and reset service lights. Cleard a tranny code on my 08 caravan that my normal scanner couldnt. Downside is yhst its a bit slow but worth it considering the price and 2 years of updates.
very good product. very portable. The automatic vin reading and global info from the car is amazing including the car millage. I test amercan, japanese,german cars and all works well.
Of all the scan tools I have in my tool box, this has become my go-to
Yes it reads codes and seems to be compatible with nearly any vehicle, but with todays technology it would be nice to have additional information attached to the fault code. It's not any different than a basic code reader for most jobs. I purchased it because it can do DPF regen on diesel pickups/trucks
More than just a code reader and eraser.
This tool just arrived a few weeks ago. The quality of the unit seems decent. The best part is the Bluetooth connectivity being quite convenient which allows me to run the diagnostics wirelessly. Thus, I can hold the device in hand while checking the component in my cars and find the root causes of the problem. Moreover, the tool was so accurate and effective that it correctly identified the airbag light problem on my 2004 Chevy Suburban as a bad right front sensor, and the ABS light on my 2001 Ford Focus as an open circuit on the right rear (broken wire), to help me save so much money having my issues known ahead of time and be educated enough before hitting the dealer or mechanic. Great job!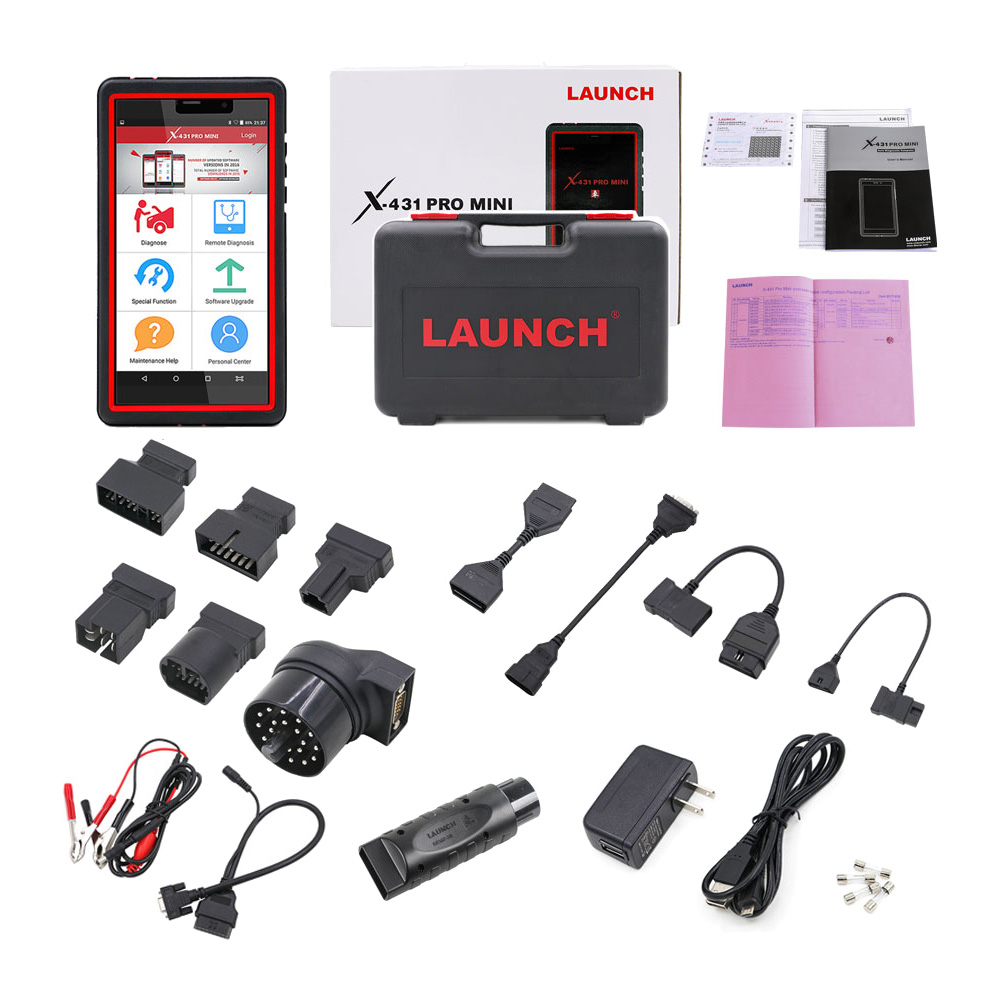 ro mini
Launch X431 Pro Mini FAQ
Q: Can this scanner program a new key?
A: Yes, this diagnostic tool can program a new key.
Q: Can it program a 2004 f350 replacement pcm
A: Thanks for your inquiry. Launch X431 PROS Mini Scan Tool can program a 2004 f350 replacement pcm
Q: Can this scanner use for Mercedes sprinter
A: yes, it can work. you can tell us the year of your car.
Q: Will this read abs/asr on a mk4 vw beetle?
A: Yes
Does it clear Ford "mykey" "non admin key"!? and reprogramming the key to admin key ?!'for Ford fusion 2012 !! Thanks
Dear Customer, thank you for your inquiry. Yes, this X431 pros mini diagnostic scan tool supports key programming for Ford fusion 2012
Q: Would this work with a 2016 toyota prius? all the features it provides? also, 2000 528i bmw want to turn the day time running lights off.
A: Dear sir,
Yes, it can, pls feel free to place your order, if you have any other concern, you can send us E-mail.
Thanks