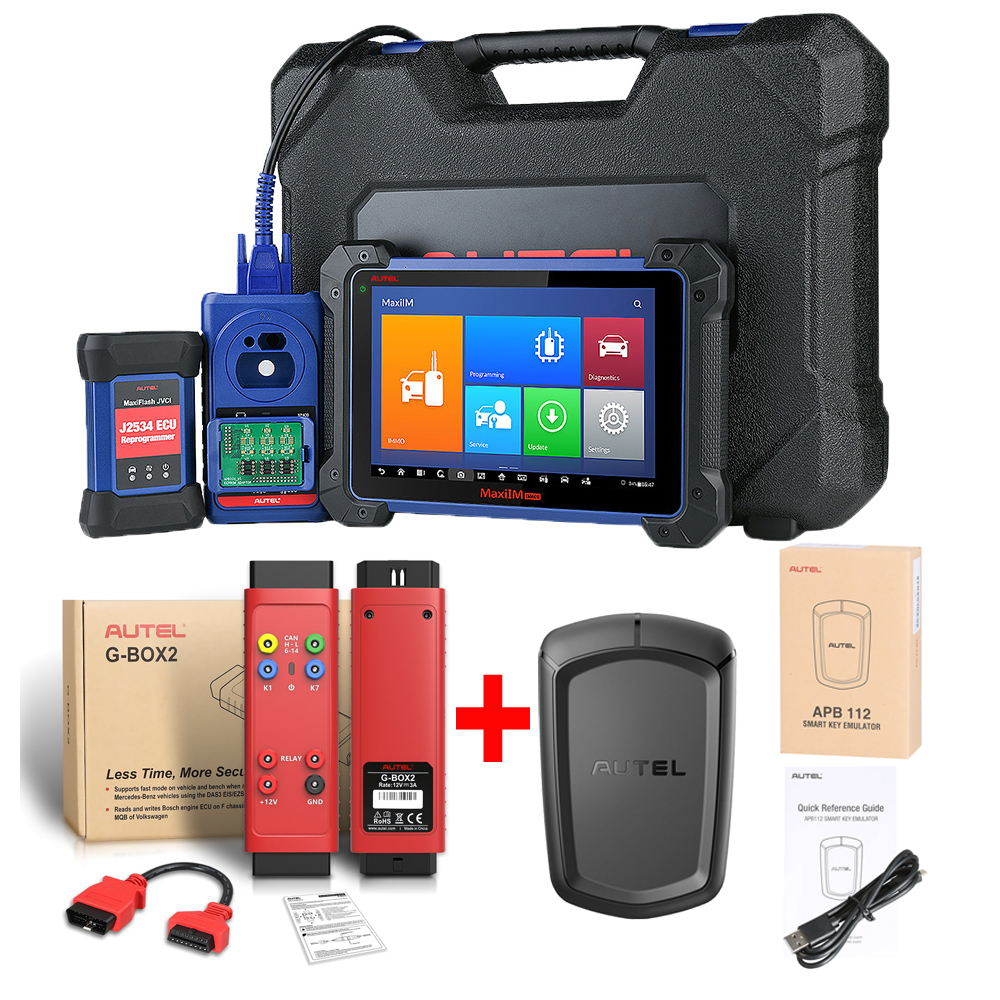 Autel IM608 IMMO application requires a data link to the IMMO electronic control system of the test vehicle for diagnosis via OBD II connection. The application retrieves vehicle IMMO information and performs IMMO related functions,including Key Learning, Remote Control Learning, Remote Control Add, etc.
Smart Mode – accesses to a function menu where each function is configured as a smart guide system.
After a mode is selected and the tablet establishes communication with the vehicle, the corresponding function menu or selection menu displays.
Smart Mode
The Smart Mode provides guided functions with step-by-step instructions.
Once the test vehicle is identified, a vehicle profile will display, select Yes to continue.
The tablet will access the vehicle IMMO ECU to read IMMO related information. Press OK to continue. Then the vehicle key status will display.
Read the vehicle key status carefully and press OK to display the function menu.
Take Autel IM608 programmer Key Learning as an example.
1. Select Key Learning from the function menu. The tablet will automatically start to read IMMO data.
2. When Read IMMO data completes, the tablet will prompt a "Do you need to make dealer key?" message, select Yes to confirm, or select NO to quit the operation.
3. Follow the onscreen instruction to place a Blank Key in the XP400 key slot and press OK to continue.
4. If the new key is blocked, the tablet will ask if you want to unlock the key, select Yes to continue, or select NO to quit the operation.
5. A "Make dealer key success!" message displays when the process is completed successfully.
6. Then the tablet will automatically move to the next step, Key adaption to vehicle, and the following message will prompt up.
7. Make selections according to the test vehicle.
8. Input the numbers of the keys to be learned and press OK to continue.
9. Follow the onscreen instructions to insert the key to be learned into the vehicle ignition switch.
10. When Key Learning is completed successfully, the following screen displays. Press OK to exit the function.