Home
»
Posts tagged "Handy Baby 2"
Tag Archives: Handy Baby 2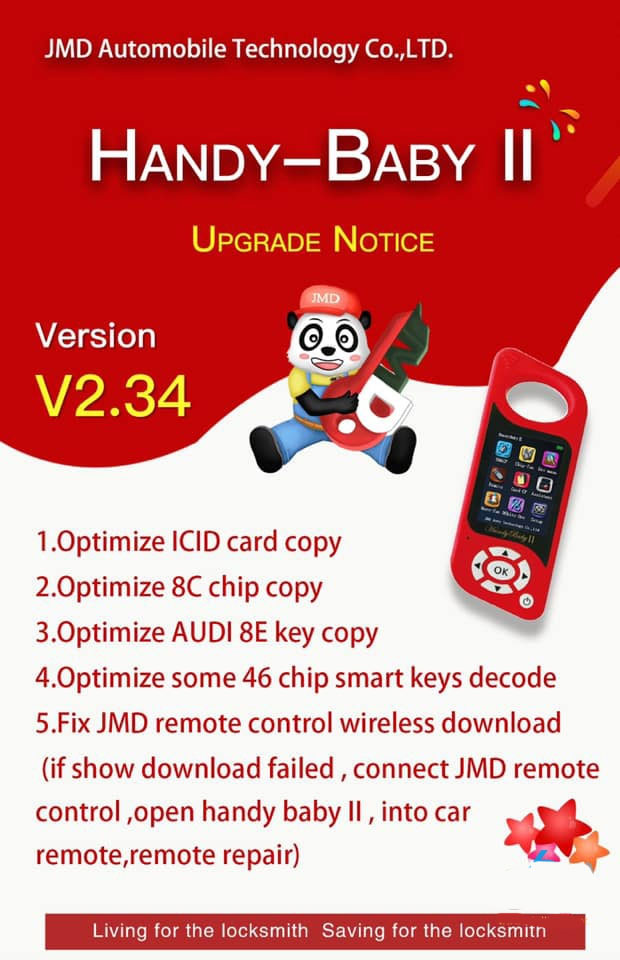 JMD Handy Baby II key copy machine software released to V2.34 on April 10th, 2019. Handy Baby 2 V2.34 Update Features: Optimize IC/ID card copy Optimize 8C chip copy Optimize Audi 8E key copy Optimize some 46 chip smart keys decode Fix JMD remote control wireless download (if show download failed, connect JMD remote control, open […]
Read More ...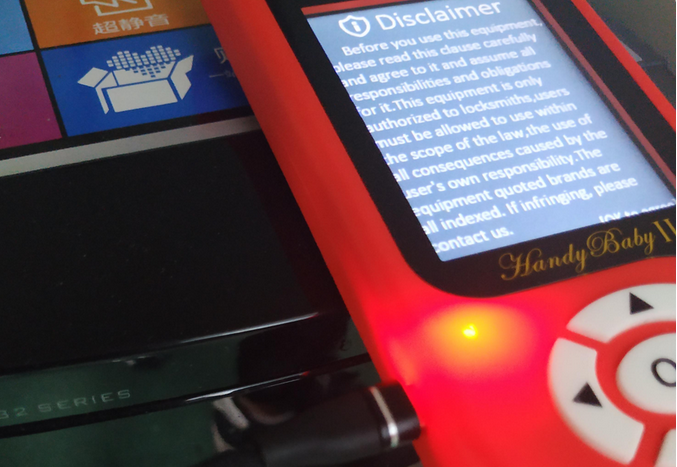 There are two ways to update Handy baby II key programmer. You can upgrade on the computer side or on the phone side. Computer upgrade: 1. Connect Handy-baby II to the computer 2. Open the client software, then select "FIRMWARE UPGRADE"->"HB UPGRADE",click "updating" 3. Then wait for the upgrade to complete. APP upgrade: 1. Open […]
Read More ...