Home
»
Posts tagged "Chrysler Diagnostic Tool"
Tag Archives: Chrysler Diagnostic Tool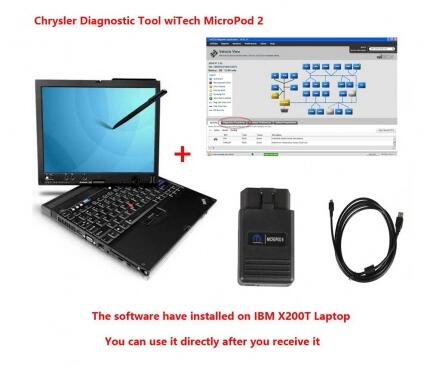 When exploring Chrysler wiTech MicroPod 2 v17.04.27 flash files located in DCC Tools folder, you can see 9 files: StarMOBILE vas-ppc-4.3.38.zip sm-flash.zip pe_stm.full.1.22.0.stm VCI Pod vas-armwipod-4.3.40.zip wi-flash.zip vservera.upgrade-mpvci-4.6.1.zip MicroPod II vas-armmicropodii-4.3.40.zip upgrade-wmp-9.13.0.zip mx.upgrade.2.4.1.zip When you connect the tool to the computer, navigate to the web interface page and go to "/sysdebug.bsp" http://172.22.22.22/webconfig/sysdebug.bsp http://192.168.1.1/sysdebug.bsp or whatever your […]
Read More ...
This version of Chrysler wiTech MicroPod 2 (17.03.10) works fine on Windows 7 and Windows 10. What is advantage of new software version V17.03.01? wiTech software with database? No. there is no wiTech programming database. So, it cannot support offline programming. Work OK with all the Auto key Programmer wiTech 2 clone? No! Clone wiTech […]
Read More ...