Home
»
Posts tagged "C3 Star"
Tag Archives: C3 Star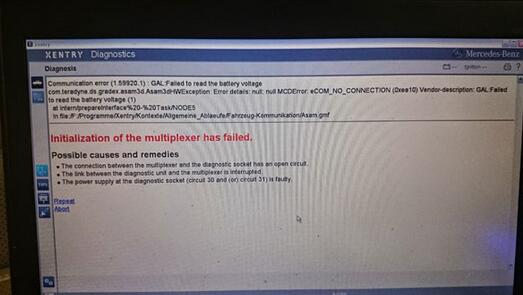 Before entering the topic today, let's look at the two Star diagnosis XENTRY error reports: 1) I had a problem with my Star Diagnosis Xentry 05.2013. When I connect to W222 the Diagnosis crash and I must restart the Xentry. After I start Xentry again the System shows me Error 2221-1. 2) I hooked up […]
Read More ...
For the functions, the Mb Star C3 and MB Star C4 are almost the same, they all have 2 version for the hardisk, one is for IBM T30 laptop, and the other is fit for all the computer. The software is all included on the hardisk, it is ok that you just install the software […]
Read More ...