Home
»
Posts tagged "Auteltech Scan Tool"
Tag Archives: Auteltech Scan Tool
This section describes the main functions for vehicle service: Oil Reset Service This function allows you to perform reset for the Engine Oil Life system, which calculates an optimal oil life change interval depend on the vehicle driving conditions and climate. The Oil Life Reminder must be reset every time the oil is changed, so […]
Read More ...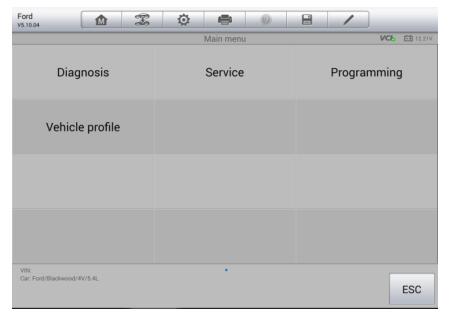 The MaxiSys Elite diagnostic system supports four methods for Vehicle Identification. 1.  Auto VIN Scan 2.  Manual VIN Input 3.  Manual Vehicle Selection 4.  OBD Direct Entry Auto VIN Scan The Autel Maxisys Elite diagnostic system features the latest VIN-based Auto VIN Scan function to identify CAN vehicles in just one touch, which allows the technician […]
Read More ...