Home
»
Posts tagged "Autel Tpms Tool"
Tag Archives: Autel Tpms Tool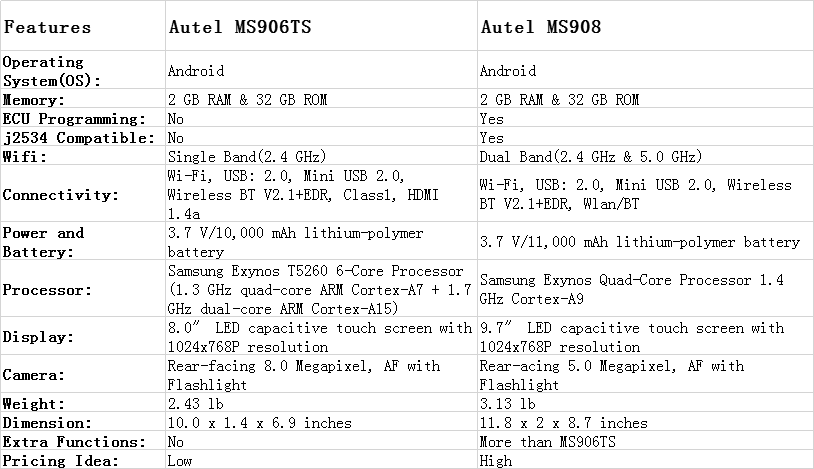 With so many professional diagnostic scan tools on the market, it is important that you select an OBD2 scanner that meets your needs. Autel is a top brand with lots of exceptional scanners to offer. But in this Autel MS906TS VS MS908 review, we will look at the AUTEL MS906TS and Autel MS908 scan tool. Related: […]
Read More ...
The Autel MaxiTPMS TS608 is a diagnostics, service and TPMS tablet with mini Bluetooth. The innovative TS608 combination service tool provides three mode options from. AUTE MaxiTPMS TS608. Autel' MaxiTPMS TS608 Autel TS608 COMPLETE TPMS ALL SYSTEM SERVICE TABLET TOOL provides complete TPMS service, all-system diagnostics and advanced service functions in an Android-based 7″ tablet scan […]
Read More ...