Once all the sensors are triggered, plug the OBDII module to the ATEQ VT55 using the RJ45 port.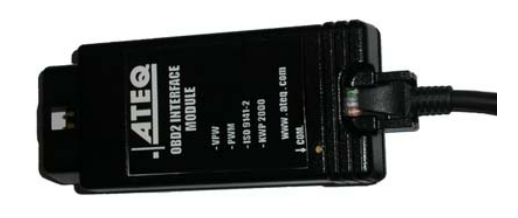 This screen message is displayed.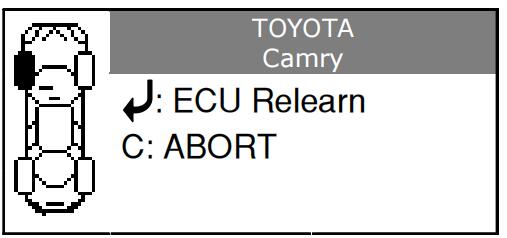 Plug the ATEQ OBDII module to the vehicle OBDII port. Turn ON the ignition key and keep the engine Off.
The VT55 will connect to the ECU and transmit valve information. The message SUCCESSFUL TRANSFER appears when the sensor information has correctly transferred into the ECU. Disconnect the OBDII module from the vehicle.