What's the difference between VXDIAG VCX DoIP Porsche Tester III and OEM Porsche PIWIS III Tester? Check table comparison below:
Item
VXDIAG VCX-DoIP for Porsche
OEM Porsche Tester III PT3G
Item No.
A306-3
A306-4
Image
Original/Clone
Original VXDIAG
Clone
Software version
38.400.000
38.200.040
Language
German English French ItalianSpanish Japanese Chinese Russian Dutch Portuguese
German English French ItalianSpanish Japanese Chinese Russian Dutch Portuguese
PIWIS License
Unlimited
Unlimited
Update
By new SSD
By new SSD
DoIP enabled
Yes
Yes
Support Porsche year
All Porsche from 1998 till now
All Porsche from 2002 till now
Online immobilizer programming
Yes
Yes
Full-system diagnosis
Yes
Yes
Guided fault finding
Yes
Yes
Maintenance circuit diagram view
Yes
Yes
Developer Mode
Yes
Yes
Original software compatibility
No
No
WiFi connection
USB/WiFi/WLAN
USB/WiFi
Package
1pc x Piwis tester III VCI1pc x USB Cable

1pc x OBD Cable

1pc x Lenovo T440P Laptop

1pc x LAN cable

1pc x 240G SSD

1× Piwis3 Tester1× OBDII Cable

1× USB Cable

1× 240GB Software SSD

1× Panasonic CFAX3 Laptop

Other software license
SDD, GDS2, Techstream, HDS, XENTRY, ISTA,IDS,VIDA etc
No possible to add other license
Price
$1845
$2599
What's the difference between Piwis 2 and Piwis 3:
PIWIS Tester III covers all new Porsche models like new Panamera 971, Cayenne 9Y0, Cayman 981 GT4 clubsport, etc., which are not supported by PIWIS II at all and will never be supported in the future. PIWIS Tester III also supports full range of diagnostics functions for all the Porsche models which have ever been released.
Why you should have a Porsche Piwis 3:
* vehicle coverage up to 2018: 911, Macan, Cayeme, Panamera, Boxter Cayman
* Fast and stable connection Simulation mode ( diagnostic session without VCI connection )
* Support online immobilizer programming
* New DoIP diagnostic technique based on Ethereum for post-2017 Porsche
* Developer mode enabled
Which Porsche model and year can be done with Piwis 3:
Piwis 3 is confirmed to work with all Porsche from 1998-2018:
Porsche 911(997) (991)
Boxster/Cayman (987)
Cayenne up to MY 2010
Cayenne from MY 2011
Panamera
Especially the latest models:
Paramera (971) 2018
Caynenne (92A) 2018
Macan (95B) 2018
911 (991) 2018
and othe1 old models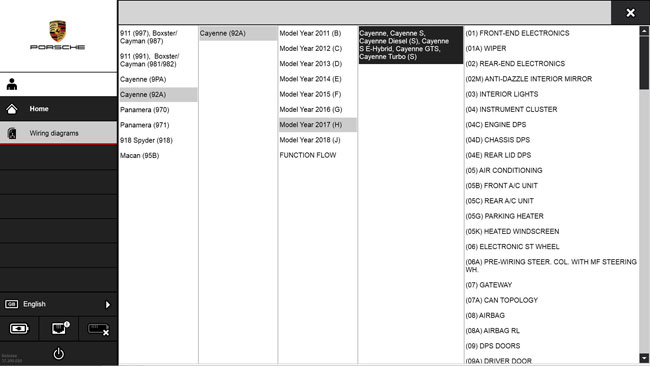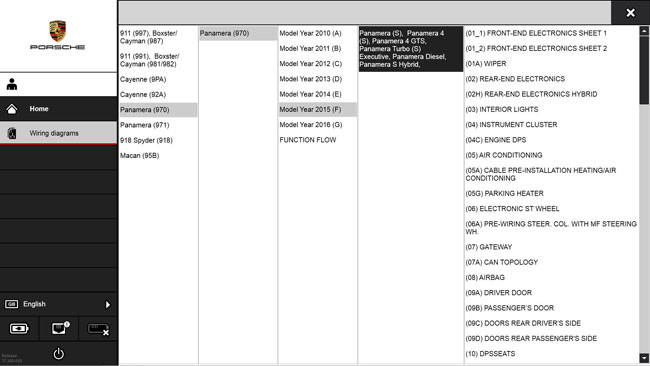 https://www.obd2tool.com/blog/2020/03/07/vxdiag-vcx-doip-porsche-tester-iii-vs-oem-porsche-piwis-iii/