CGDI BMW and BMW AT200 is a perfect match for reading BMW DME ISN code incl. MSV90 MSD85 MSD87 MSD85.2 MSD87.2, B48, N20, N55, N46, MSV80, MSD80 etc.
In this post:
1.BMW AT200
2.CGDI BMW
3.Conclusion
1.BMW AT200
1). Confirmed: Read BMW DME ISN via OBD: MSV90 MSD85 MSD87 MSD85.2 MSD87.2, B48 etc (N20 N55 is upcoming free update).
Reading BMW DME ISN code plays an important part in BMW all keys lost key programming.
If you want to do all key lost for BMW 3 Series 5 Series 7 Series X5 X6 GT535 Six-cylinder engine, must need ISN code to program the keys.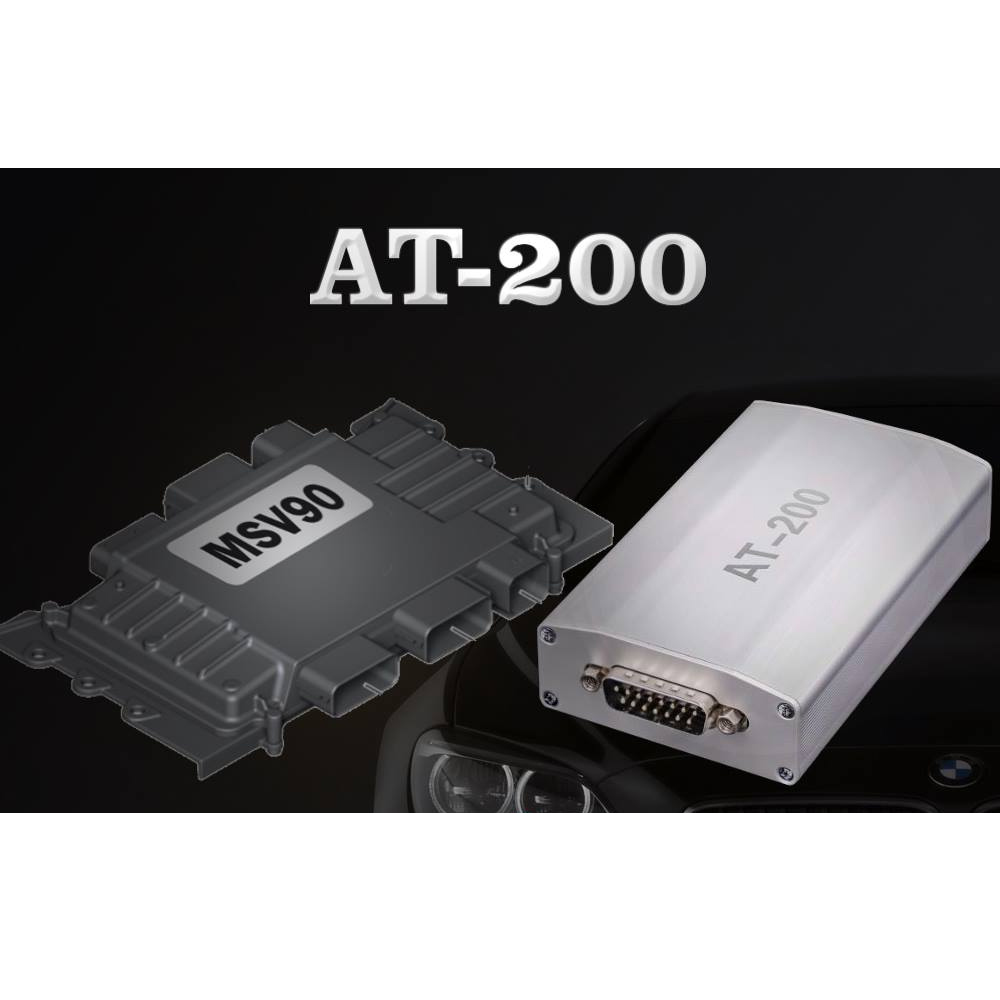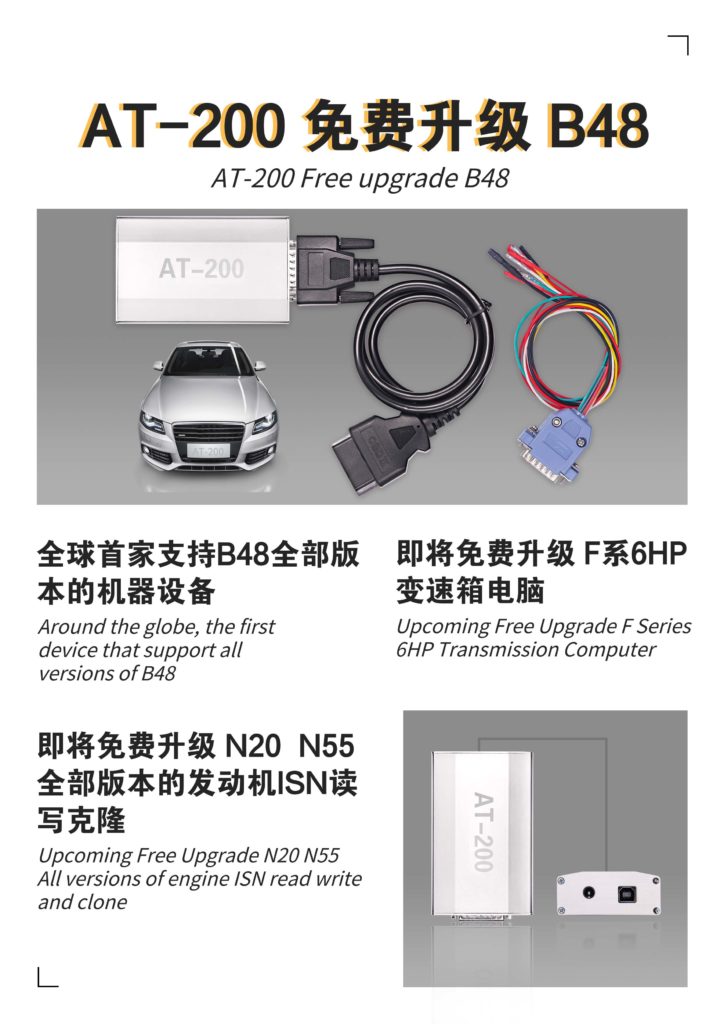 1). AT200 reads BMW DME MSV90 ISN Code via OBD
2). AT200 reads BMW DME MSD87.2 ISN Code via OBD
3). AT200 reads BMW DME MSD85 ISN Code via OBD
Confirmed: BMW ECU Data reading, writing and clone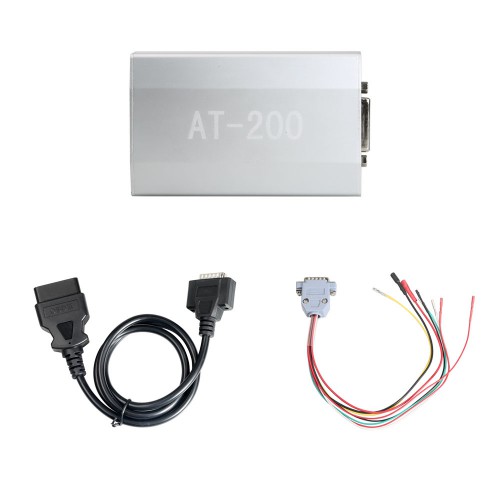 2.CGDI BMW
1) OBD read BMW DME ISN code: N20, N55, N46, MSV80, MSD80, MSD85
Method 1: can read directly ISN code in the car, please be assure car voltage is 12V above, directly connect OBD to operate–time about 5 minus.
Method 2: can directly split engine computer (DME) to operate
CGDI BMW V2.2.5:
BMW ISN: Add 9389115, 9389116, 9395656, 9395657 four versions of CAS read, write, read and write ISN
CGDI BMW V2.2.3 Update:
BMW ISN: Add DME wiring diagrams for D62M57A0, ME9N62_2, MEV9N46, MEV17_2N, MEVD176K, MEVD1724, MEVD1725, MS450DS0, MV1722, MVD1722
CGDI BMW V2.2.2 Update:
BMW ISN:
(1)increase F series read DME ISN type :MEVD172Y MEVD1724 MEVD1725 N63TU_R0 N63TU_L0 S63TU_R0 S63TU_L0
(2)increase E series read DME ISN type :ME17N45(N45 Tricore) MEV17N46(N46 Tricore) MED17_2 MED17_2N(N14 Tricore) MEV17_2 MEV17_2N(N12 Tricore) MV1722(N16 Tricore) MVD1722(N18 Tricore) MEVD174K(N20, Tricore) MEVD176K(N55 Tricore) MVD1727(N18 Mini Tricore) MEVD17KW(Tricore) MSV70 MEV9N46L ME9N62 MEV9N46 N62_TUE N62_TUE2 MS450DS0 ME9N62_2 ME9N45 ME9E65_6 N73_L0 N73_R0 D7xN47xx D7xN57xx D60PSA0 MSS60 DDE604 DDE626 DDE603 DDE509 DDE606 DDE608 D50M57A0 DDE506 D50M57C0 D50M57E0
Conclusion:
AT-200 will be more like a professional BMW DME ISN code reading tool, it is not the same as BMW Key Programmer CGDI BMW. CGDI BMW is more like a all-in-one machine with DME ISN coding reading function as well as BMW programmer tool.