Autel devices are universal diagnostic tools.
You can examine autel tools two parts as Diagnostic and TPMS. Additionally, there is Mx-sensor that is manufactured by autel as universal TPMS sensor.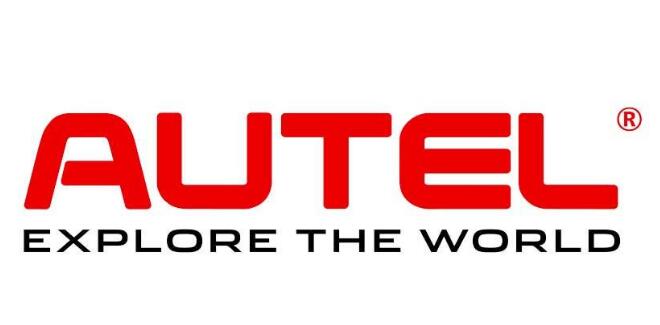 You can use the autel devices as below, for the TPMS operations;
MaxiTPMS TS608
MaxiTPMS TS508
MaxiTPMS TS408
MaxiSYS MS906TS
MaxiTPMS TS601
MaxiTPMS TS501
MaxiTPMS TS401
MaxiTPMS Pad
MaxiCheck MX808TS
So, with the MaxiTPMs series devices and the devices that have TS addition in its name, you can perform all TPMs operations.
MaxiTPMS TS608 and Maxisys MS are both diagnostic and TPMS tools. Others TPMs devices are just for TPMS functions.
WHAT IS THE TIRE PRESSURE SENSOR?
TPMS sensors are used on the vehicles that have manufactured since 2007. They also have used on some of the upper segment cars since 1998. The lifetime of the tire pressure sensors is about 5-6 years since you purchased the vehicle, After this time pass, TPMS sensor's battery life finish and they should be changed.
After the tire pressure sensors have expired, the TPMS fault lamp illuminates on the vehicle display.
If the TPMS fault lamp is on, first check the tire pressures of your vehicle, if the tire pressures are low, inflate the tires.
In some vehicles, the failure lamp is extinguished after a short test drive.
If the fault lamp is not lit, take your car to the nearest station. If the fault lamp is not due to the low tire pressure, the life of your Tire Pressure Sensor is probably over.
And it is necessary to change the tire pressure and to plug the new sensor to the car.
Autel MX-Sensor
Autel Mx sensor is a universal tire pressure sensor. So it compatible with %98 of the Cars on the market.
HOW TO DO TPMS PROGRAMMING WITH AUTEL?
After installing TPMS sensor to the tire, TPMS ID should be coded to ECU.
There are several different TPMS relearn method;
1. Introducing the ID of the new TPMS sensor to your vehicle's ECU memory.
2. Writing the ID of the old TPMS sensor to the Mx-sensor. (No need to relearn TPMS to the ECU)
3. Creating new ID for Mx-sensor and introducing the ID to the ECU.
So, when you receive the Autel MX – sensor, it is enough to insert the old sensor ID directly into the Mx-sensor and reset the TPMS fault lamp.
There are several different methods of writing the old TPMS sensor ID with Autel diagnostic device to the new Autel Mx-sensor;
1. Manually writing the Old sensor ID to the new Mx-sensor with the Autel MAxiTPMS circuits
2. Read the Old sensor ID as RF with Autel MAxiTPMS circuits and write it to the new MX-sensor.
3. Reading the Old sensor ID from the OBD socket and printing it to the new MX-sensor.
Note: Apart from these methods, If you can't reach the ID of your old Tire Pressure Sensor, you can assign an ID to the Autel MX-sensor with Autel TPMS devices and introduce it to the ECU of the vehicle with the same device.
This process is called tire pressure sensor adaptation. If the tire pressure sensor is changed, the sensor will not be activated and will lose its functionality if no introduction is made.
After changing the tire pressure sensor (TPMS), the matching process must be performed.
This process is carried out through the RF-ID signals in the sensor and with the Tire Pressure sensor coding devices.
With the Autel Universal Tire Pressure sensor coding devices that we supply, you can easily perform TPMS coding operations.
Autel automotive Diagnostic& Analysis Systems;
These devices are designed to perform fault detection of vehicles and reset service lights. These devices include all functions about diagnostic.
Autel fault detection devices and their additional operations are as follows;
MaxiSys
MaxiSys Pro(BMW Module programming and Mercedes SCN coding)(ECU coding and programming)
MaxiSys Elite(BMW Module programming and Mercedes SCN coding)(ECU coding and programming)
MaxiSys MS906
MaxiSys MS906BT(ECU coding)
MaxiSys MS906TS(ECU coding)
MaxiSYS CV (Heavy Vehicle)
MaxiDAS DS808(Automotive Diagnostic& Analysis System)
Special manufactured Devices;
MaxiCheck MX808
MaxiCheck MX808TS
MaxiCheck Pro(Electronic brake calipers, EPB / SBC codes reading, ECU and brake service light off, oil service light reset, service time reset, SAS reset etc.)