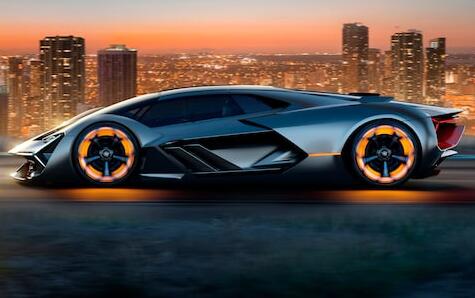 Information and Display
One of the major things that you'll want to consider is how much information do you want your tool to gives you. Some might only offer you the code or obd2 code reader as the case may be. Some higher end models can offer you a definition of what the codes mean.
Some scanning tools can ever walk you through a few different ideas of what to try when you are repairing. Of course, some of the wireless options will now let you use a smartphone or tablet as your display. This has the added benefit of being able to look up further information when you find out what is going on with your car.
The display of some models can give you further insight into what is going on with your car by displaying the settings of various measurement points. While it may not be a good idea to try changing these without knowing what you are doing, having the information can give you a better idea what is engine is doing.
Battery and Power
One thing to be aware of when looking at these items is where they pull their power from. Most of these devices will pull power from the battery in your car. This is not a problem if you are simply pulling the device into check a code, fix the problem and then unplugging the device. However, if you got called away halfway through the process and left the device plugged in you might find a drained battery.
Another concern for power are the wireless scanning tools. These are meant to be left in. While this wouldn't be a problem while you are driving, if you leave your car without driving it for a while you may end up draining the battery. Most of the devices will end up going into an idle mode and only popping on every 12 hours or so to log things and see if there is a device to send the data to.
Diagnostic Features
On more basic models you will just be able to pull codes and clear them. On some of the more advanced tools, you will be able to just run certain car systems or all of the systems as you see fit. A nice additional feature is being able to run a quick check after doing a repair.
For some, you'll have to clear the code and then drive for a while to determine if you need to do another repair or if what you have already done is enough. The ability to check quicker will save you a lot of time and energy when doing work.
One of the other great ways to test your car is to see the data that is displayed during a driving test. Of course, trying to watch your device while driving about is a sure way to end up causing more damage to your car. Some tools will let you save data to review it once you are safely parked. But this requires some storage.
Data Options
When you are looking to store data, from a road test or just to see if a certain fault is popping up repeatedly, you'll want to find a scanner that has some storage capacity. There are two options that you can go with on this.
The first is to have on board storage. This will keep data logged on the device meaning that you won't need to have any other piece of equipment to go with it. The downside here is that the storage can fill quickly and end up costing you a good chunk of money.
The other way to go about managing your data is with Obd ii scan tool. This will stream data to another device, such as your phone or tablet. While you will be filling up your possibly limited storage there, it will be easier to move that data elsewhere.
Whichever way you go, having the ability to store data is a huge plus in our book. Some models will even let you tag the data to a specific VIN so you will be able to determine which car it goes to if you are responsible for more than one.
Should I Go Wireless?
Nowadays there seems to be no end of things that are wireless. Some make sense, like a wireless phone, other items seem to make less sense. However, if you will be doing a good amount of work on vehicles or even if you just love to see the data, a wireless option is a great choice for you.
Many of these allow you to plug the scanner into the port and then let it be. It will either log data as you drive about on the device and transfer it to another location when it finds a wi-fi signal or it can continually transfer data to your smartphone or tablet over Bluetooth.
Both of these options end up getting the data to you in very similar ways, but there are some differences to be aware of. You'll want to look at the onboard storage for data if there is any. More storage will drive the price up, but it means that the device can go for a longer period of time without transferring data.
Also, you will need to figure out where you want the data in the end and look at the easiest way to get it there. If you want it on your laptop it may not make sense to pass it through a tablet to get there.
What Are Others Saying? Real Life Cases
There are quite a few people that offer real world cases of working with these amazing tools. Many people have pointed out that in many situations the price of having a mechanic or dealership have at least a three digit price tag. They have stated this after using the devices two to three times they have already saved the cost of the purchase.
One of the reviewers for the Innova 3160e Coder Reader / Scanner Tool mentioned that they were able to work with a number of their cars, but the one that was most impressive was helping his friend. His friend had an air bag issue in his truck and thought he would have to take it to get worked on. The Heavy Duty Scanner was able to bring out his tool and run some diagnostics. After running an SRS test they were able to determine the exact problem and how cheaply they would be able to repair the problem on their own.
Many other people have noted how they enjoy getting to watch the live data. For several, they have mentioned that they might not even be able to use the data to work on their cars, but just being able to see how much information their vehicles process, while they are driving, is rather impressive.