AUTEL MaxiDAS DS808K Full Set Vehicle Diagnostic Tool Questions and Answers, hope it helps.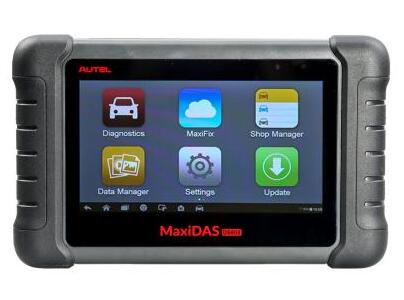 Question: Will this test the abs module on a 1995 chevy k2500 suburban with the diesel engine or can you recomend one that will?
Answer: on you need older otc
Question: Can you program BMW e63 keys
Answer: Sorry, it can't support to program BMW keys.
Question:Does this scanner do check engine lights abs lights and show live data??
Answer: Yes, DS708 can do it.
Question: Can u set Dist timing on 97 chevy
Answer: Yes you can, it's listed as knock retard in degrees. Set it close to 0 as you can get.
Question:Hi, does it have Australian vehicles?
Answer: only the Australia version DS708 can test Holden vehicle.
Question: Will this do as much as a snap on scanner?
Answer: You can search on YouTube where guys compare the different scanners between Snap On, etc.
Question:Ds708 have any advantage over the Autel Maxidas DS808?
Answer: DS808 is much more advanced than DS708.The hardware of Autel Tools Maxidas DS808 is more advanced, and DS808 covers more vehicles, and the vehicle software of DS808 on www.youobd2.com has updated to 2016.
Question:What kind of modules can I access with this? Thank you in advance.
Answer: It is ccomprehensive diagnostic scanner, you can use it to access all ECUs and also special functions, like DPF, SAS, EPB, Key matching etc.
Question: What's the difference between ds808 and ms906?
Answer: Autel Maxidas DS808 is a smaller and stripped down version of AUTEL MaxiSYS MS906. The two models have the same function in software, but different hardware configuration. DS808 is configured with smaller screen and smaller battery, but DS808 is priced about $250 less than AUTEL MaxiSYS MS906.
Question: Can you increase your idle rpm with this scanner?
Answer: Do you mean the idle relearn function? It can be supported. But for some vehicles, the idle can be relearned by manual. So in order to confirm it, it is better you can provide us the detailed vehicle information, like Vehicle, year and Vin No.
Question: Will it diagnose suspension error indications?