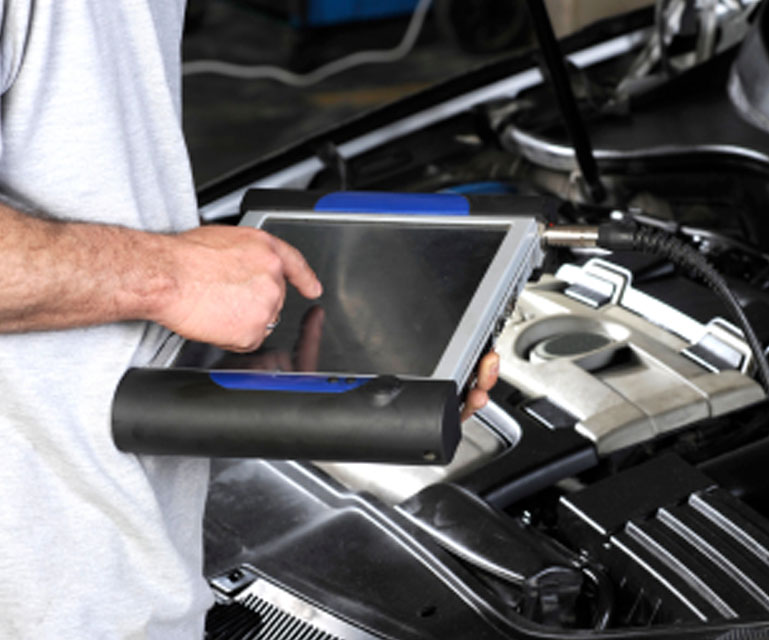 The first thing to consider when searching through a plethora of OBD2TOOL available is its Diagnostic Features. This is prime information that is gonna tell you whether (or not) a certain device will go with your car make. The cars manufactured before 1996 will not be compatible with any of the scanners on the market for the reason they're not equipped with an OBD2 port, so, be aware. All scanners provide some built-in programming diagnostic software or a CD so a user doesn't need to buy any special hardware. Diagnostic features vary a lot depending on the model of a device and a manufacturer (though, the plan is to extend functionality for more vehicles). However, there are certain things that are common for all – most obd2 scanner are capable of updating their software and extending functional with micro-programs via the Internet and PC. These programs are usually easily found on the official websites of manufacturers and available for free download.
In order to update the software or stream data on a display, a scanner should be connected to the storage source via USB, Bluetooth or Wi-Fi. This is where you may want to consider available Connection Options of a chosen model and make sure that it will work for you as expected. Portable scanners are usually charged either via a battery or onboard power. Which one to choose will depend on what features you'd like your scanner provide. For example, if a scanner supports printouts, it may be a good idea to buy a battery-operated scanner. When compared to an onboard analog, it will provide an owner with more mobility options so that he can disconnect it and print out all the needed information on a car in any copy center.
The information on a car can be streamed right on a display of a scanner, smartphone or PC, depending on what option is supported by a device. Consider Data to Display feature and check what kind of information is gonna be displayed on your device – a short error code or a code with a definition.
OBD2TOOL- China auto diagnostic tools for Do-It-Yourself automotive mechanics. We sell you tools and provide the technical support for free, so you can do repairing work by yourself, no need to pay professional repairmen for expensive repairing cost. Then what tools are most suitable for your DIY work? We have some recommendations, you want to turn off the check engine light, please you consider obd2tool.com code scanners; you lost car keys, we have auto key and key programmers; you want to turn off the SRS, then Airbag Resetters are ok,
if you want to correct odmeter, we have many different model Mileage Correction tools for different cars! According to your different requirment, we can offer multi-diagnostic tools to you, such as Autocom, X431, Autoboss V30,MaxiDAS DS708 and so on, we also offer professional orignal car testers to you, such as BENZ MB Star C4, BMW GT1, OPS, BMW ICOM, GM Tech2, Ford VCM 2 and so on! You can find any auto testers or key programmers or locksimth tools in our website.