Home
»
Posts tagged "Volvo Tech Tool"
Tag Archives: Volvo Tech Tool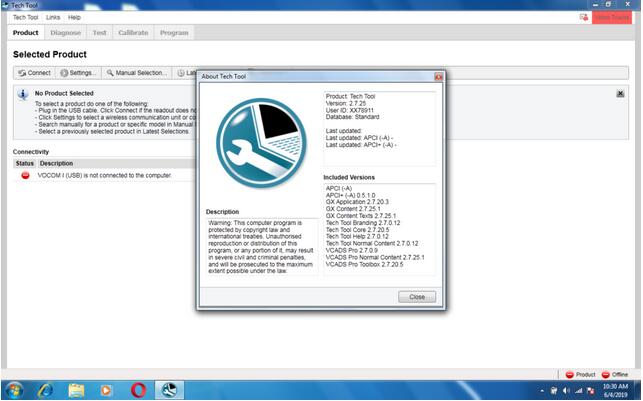 Volvo Premium Tech Tool PTT 2.7.25 is confirmed work no issues with VOCOM interface on Windows 7 32 bit. Time: 20-30 min to install and activate ptt Operating system: Windows 7 32 bit Windows 2003/XP/Vista/7/8/10…all confirmed! Installation instruction and activation help: Step-by-step instruction: Step 1: Tech Tool 2.7.25 installation Set up Microsoft.NET Framework 4.6.1 Start to […]
Read More ...