Home
»
Posts tagged "Benz Star diagnosis C3"
Tag Archives: Benz Star diagnosis C3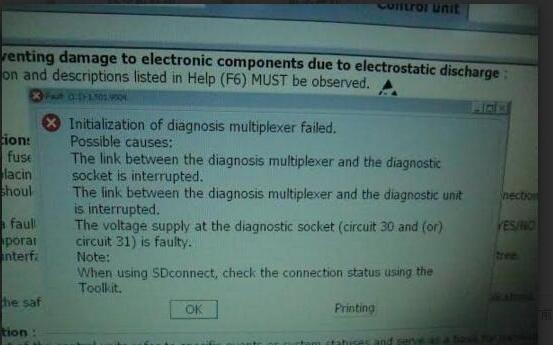 This is our customer meet a problem when  he  decided to try and make mb star c3 work, but every time he try to communicate with the car he  get  an error message saying : Fault (1.1)-1.501.9504 Initialization of diagnosis multiplexer failed. Possible causes: The link between the diagnosis multiplexer and the diagnostic socket is […]
Read More ...
I am going to keep posting my updates about doing an AAM and SRS module swap in my 01 ML 430 Sport using the Chinese clone Benz star c3 diagnosis tool. I received my C3 yesterday and the Dell D620 a day earlier to use for the C3. Replacing the hard disk with the one supplied […]
Read More ...