Home
»
Posts tagged "autel ms906 review"
Tag Archives: autel ms906 review
Youobd2 website offer Autel MAXISYS MS906 MS906BT MS906TS MS908 MS908P with multi-language. There are 2 language for choice: English and Spanish. Today, we would like to share with you how to switch language from Spanish to English. 1. First of all, the language of the MS906 Scanner Android Tablet need to change from Spanish to […]
Read More ...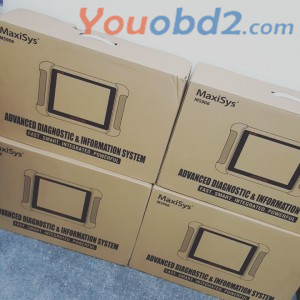 More MaxiSYS MS906 Auto Diagnostic Scanners arrived today at our company. Here show you how MS906 tablet is shipped from the factory to customers. Autel MS906 in stock in the factory: Packed well and FREE shipping: After customers pay for it, Auteltechshop workers will pack it in a plastic box marked with 'Autel' and then put […]
Read More ...