13

Aug
VXDIAG VCX NANO Ford works with FORScan software
Here, I'd like to feedback something I've tried with Allscanner VXDIAG VCX NANO Ford diagnostic tool and FORScan software.
I can add FORScan regarding the VXDIAG VCX Nano for Ford/Mazda. I took mine apart and no bluetooth module is present. The bluetooth capabilities advertised on the main Allscanner site it not accurate. I can not speak for the WIFI version but I have the USB version and have used it with my 2003 Mazda 6 V6 and AFTER installing the "pass-thru" driver (J2534) it works perfectly and fast with FORSCAN.
The VCX Nano I took apart seems to be a custom design to emulate in hardware part of the hardware/software of the VCM II but the driver is most important too. I did not take pictures but gently peeling down the stickers reveals 4 screws. Once inside it is a very simple board with a ST micro cortex M4 STM32F4 Series based micro controller doing the work. The FT serial to usb chip-set and some caps and a space that was blank for I assume either the WIFI or Bluetooth module. I googled the device and did see a Russian site where a guy took apart a VW version and it had more chips and and older generation micro-controller.
Soldering looks like reasonable quality surface mount and no hand work or redo's.
First of all install VCXManager and this driver: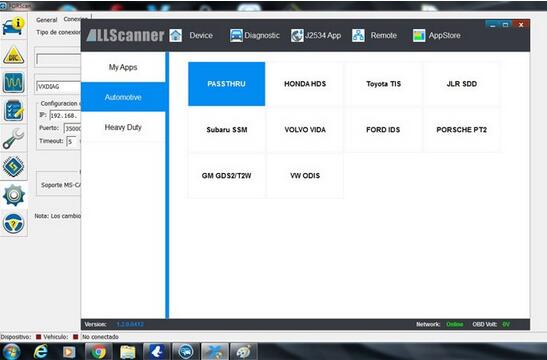 And second configure ForScan how this image: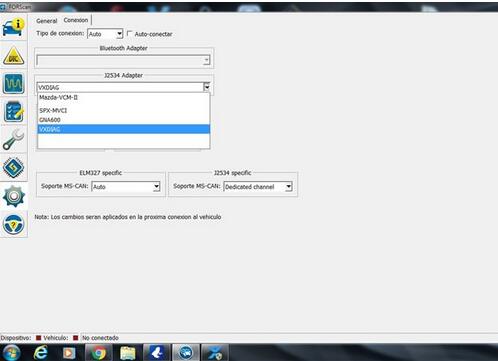 Its run perfectly
Note that please update your VCXmanager and drivers to the latest version.