I Share High Quality Pic from KESS V2 which Components need change with GOOD EU components.
On the Pic you can see Text which Component is market with the name of the component!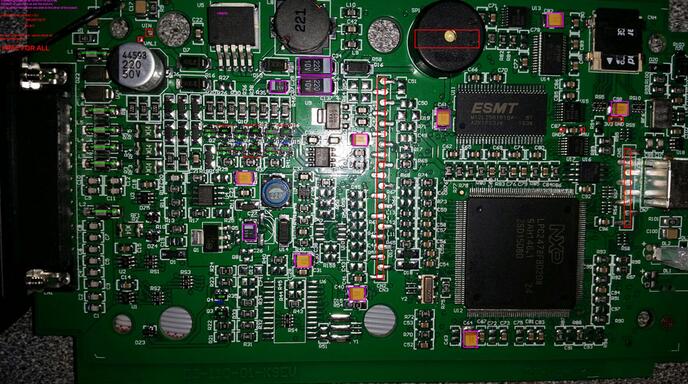 Part 1: Kess V2 5.017 Red PCB rework experience
Bought a Kess V2 5.017 china clone, but no luck.
I can try to read but writing is sometimes danger.
power supply for akku. When I write flash, the ecu need a lot of power.
Searched a lot… thought i should rework the inner board.
Then i did something…
Transistors:
BCR112
MMUN2113
BC817
Murata filters:
NFE61PT472C1H9L (connect ground for all of them)
Capacitors:
1uF – 35V
220uF – 10V
10uF – 16V tantalum
Here is good quality pic from ori pcb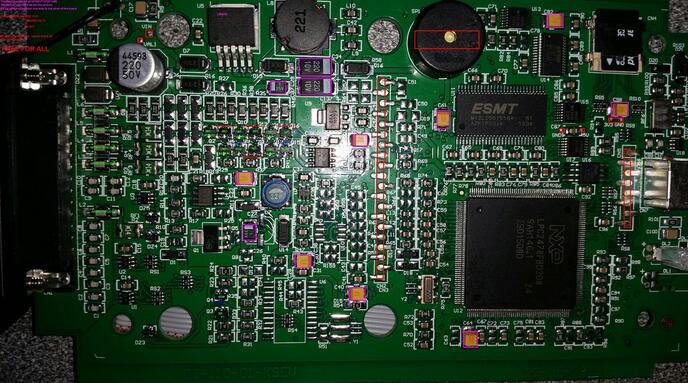 Finally. It works like a charm.
Part 2: Kess V2 5.017 before PCB rework:
Part 2: Kess V2 5.017 after PCB rework:
This is what is reworked on Kess (SE137-C1)…Here you go.
1.the left upper corner and the lower right corner notch size is not the same
2.More than  buzzer
3.WFs = Infineon, BCR112 NPN Digital Transistor
4.27E = ON Semiconductor NUP2105LT1G
5.6DW = NXP BC817,215 NPN Bipolar Transistor
6.A6c =MMUN2113LT1G / MMUN2113LT3G
7.K5B = BC807-25-7-F PNP Bipolar Transistor
8.Using imported Japanese Murata filter NFE61PT472C1H9L
100% Tested OK.
Remind: Rework the KESS V2 has certain requirements for the operator's qualification and skill.
For the beginners, you are advised to use the HQ online version Auto ECU Programmer KESS V2 V5.017 like the following ones.
HQ Kess v2 5.017 hardware:
Bellow ones won't be locked if connecting to internet.
1).  Kess v2 5.017 with green PCB
Works with 140 Protocol
No Token Limited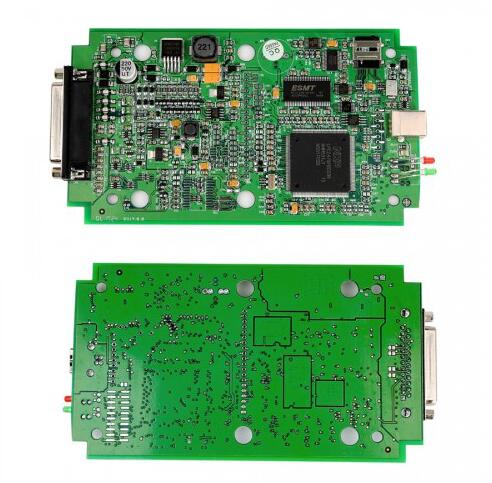 2). Kess V2 5.017 online version main unit
3). Kess v2 5.017 online version with red PCB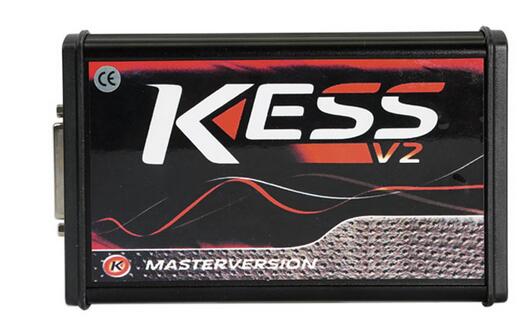 4) Kess V5.017 EU Version with green PCB, Support Online EDC17 Protocols
Conclusion:
All of the above Kess V2 5.017 from OBD2TOOL are almost the same in the price and functions, what the difference are the PCB color and manufactures.